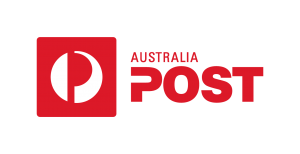 Pet insurance from Australia Post? Yes, the same Aus Post you turn to for posting letters, sending parcels and paying bills also offers a line of Australia Post pet insurance – issued by The Hollard Insurance Company, one of the oldest and largest providers of pet insurance in Australia.
Australia Post is no longer offering Pet Insurance. However, the information on this page has been kept for the benefit of existing customers.
If you would like to compare pet insurance on Top 10 Pet Insurance, click here.
What we like
Australia Post pet insurance offers three levels of coverage, with Silver and Gold Cover (for accidents and illness) providing an annual benefit cap of $10,000 for Silver and $15,000 for Gold which is the highest cap of any major plan in Australia. Both Silver and Gold cover 80% of eligible of vet bills and have a reasonable set of sub-limits.
You can choose from a $200, $100 or $0 excess amount to best match your premiums and coverage to your finances.
All plans, Bronze, Silver and Gold have a routine care option with an annual cap of $200, which is the highest cap of any major plan in Australia.
Australia Post offers a 10% discount on additional pets if you enroll more than one. Also, based on our survey of Australian pet insurance premiums, Australia Post's Silver plan is competitively priced, with its premium being below the average.
A few things to consider
The Bronze plan for accidents and illness is lean. Its covers only 65% of eligible vet bills and has a low annual cap of just $3,000. The premium is of course lower but it's not that much lower than the other two plans offered.
The Bronze Plan does provide both accident and illness coverage for older pets, with no age limit. However there is a mandatory requirement on the Bronze plan that pets over 6 years have a $200 excess.
It is worth considering your pet insurance options across all the insurers. If you are considering Australia Post pet insurance be sure to read the product disclosure statement for the Gold, Silver and Bronze plans prior to enrolling to make sure you fully understand the benefits and exclusions of your policy.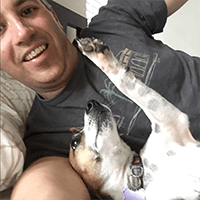 I'm Mitch, and I've spent hundreds of hours researching pet insurance, meeting with pet insurance executives, and getting the opinions of vets and pet owners. I wanted to put out information on every pet insurance brand (that I know of), to provide a true overview of the many options available to pet owners.
All the information in this article was correct at the time of writing and may change over time. If you're considering this product, be sure to review the Product Disclosure Statement so that you understand any terms, conditions and exclusions.