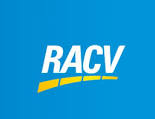 RACV do offer multi policy discounts making it cheaper to obtain cover if the member has multiple policies with the organisation.
Our research at this time reveals that unfortunately RACV do not offer pet insurance.
This is unfortunate because the multi-policy discount could make RACV pet insurance a competitive product in the company of the other policies we have reviewed.
The RACV is a motoring club and mutual organisation, providing services such as roadside assistance, vehicle, home and contents insurance.  They have a fairly wide range of insurance products including farm insurance.   The farm insurance product can be purchased with optional cover that pays a benefit if a working dog dies.  See Section 1.6 of the PDS for more information.  Almost all pet insurance policies in Australia exclude working dogs from being eligible for cover.  If you are looking for coverage for a working dog then looking to include them on a farm insurance policy may be the best option.
Other motoring clubs around Australia (notably RACQ) do provide pet insurance policies. So it is possible that the RACV pet insurance will be available one day.  When they do create this product, we will review it immediately.
All the information in this article was correct at the time of writing and may change over time. If you're considering this product, be sure to review the Product Disclosure Statement so that you understand any terms, conditions and exclusions.