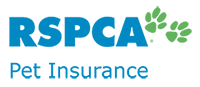 RSPCA is a name that's synonymous with looking out for the welfare of pets and animals, so choosing RSPCA pet insurance for your dog or cat should be an easy decision. Widely advertised on television and online, RSPCA pet insurance is one of the most popular pet insurance plan in Australia.
While the RSPCA brand is attached to pet insurance, the program is actually marketed by Greenstone Financial Services and underwritten by The Hollard Insurance Company, which is one of the largest providers of pet insurance in Australia.
What we like about RSPCA Pet Insurance:
RSPCA's Ultimate Plus cover has a $20,000 annual benefit. However, Ultimate, Economy and General Accident and Illness policies have an $11,000 annual benefit limit.
All RSPCA policies feature no excess, so you'll be reimbursed from the very first dollar of your claim. No excess policies can result in higher reimbursement rates for pets that require frequent trips to the vet.
A portion of your first year premiums supports the RSPCA, and licensing of the RSPCA brand for pet insurance provides a major source of funding to the RSPCA.
A few things to consider:
RSPCA pet insurance only covers 80% of vet bills (under the ultimate and ultimate plus), while many other insurers provide an 80% reimbursement rate. Be sure to read through the terms carefully to understand your coverage options and limitations and consult the RSPCA's product disclosure statement.
Premiums for RSPCA pet insurance are 0.87% lower than the average rate for dogs in our survey of major pet insurers. Above average premiums make RSPCA pet insurance one of the lowest value plans that we've reviewed.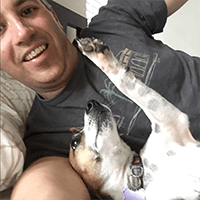 I'm Mitch, and I've spent hundreds of hours researching pet insurance, meeting with pet insurance executives, and getting the opinions of vets and pet owners. I wanted to put out information on every pet insurance brand (that I know of), to provide a true overview of the many options available to pet owners.
All the information in this article was correct at the time of writing and may change over time. If you're considering this product, be sure to review the Product Disclosure Statement so that you understand any terms, conditions and exclusions.