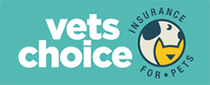 Vet Choice is underwritten by Guild Insurance and endorsed by the Australian Veterinary Association (AVA).
It offers 2 policies for cats and dogs which cover 100% of eligible vet bills – minus excess charges – and accident and illness cover with an annual limit of up to $12,000 or $15,000.
What we like about Vets Choice:
Recommended by AVA. Vets Choice is endorsed by the AVA – the peak body representing vets across Australia for nearly 100 years – and backed by a 20-year partnership with Guild Insurance.
Lifetime cover.

You can get guaranteed lifetime cover for your dog or cat as long you join before they reach their 9th birthday and your policy remains active. Plus, the maximum age for cover is eight years, which is older than many other pet insurance policies.

Dental cover add-on. You can choose dental cover as an add on with your policy. This can cover dental conditions such as gingivitis and abscesses. You can also get cover for certain preventative dental treatments.
No routine care.This might sound like a bad thing but routine care is usually just an expensive optional extra that isn't necessarily worth the extra premiums. Unless you decide you want dental cover, you won't get treatment for routine care included in your policy.
Vet Choice will pay 100% of eligible vet bills. This means you won't have to pay the difference like you often do with other pet insurance providers, where they'll cover a certain percentage, such as 80% or 90%. Keep in mind though that you'll likely have to pay an excess, which is the out of pocket amount.
Multi-pet discount. You can save 5% if you insure another pet.
A few things to keep in mind:
Like all pet insurance, Vets Choice won't cover pre-existing conditions so it's smart to know exactly what kind of genetic ailments your pet is likely to develop as they get older. That way, you can get cover for them before they become a pre-existing condition.

Because routine care is not included,

routine care, vaccinations and check-ups are not covered.

Always check the annual sub-limits on your product disclosure statement. While Vets Choice cover 100% of all eligible vet bills, they won't if you exceed a specific service's sub-limit. For example, if after deducting your excess, your claim costs equate to $3,500 and the claim is subject to a $2,500 sub-limit, you will have to pay the remaining $1,000 yourself.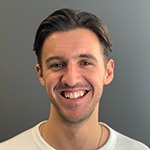 Gary Hunter is a writer specialising in insurance. He has a Bachelor of Arts in English Literature from the University of Glasgow and has previously worked for Real Insurance as a content specialist.
All the information in this article was correct at the time of writing and may change over time. If you're considering this product, be sure to review the Product Disclosure Statement so that you understand any terms, conditions and exclusions.