Wondering why you should bother with pet insurance? While there are plenty of reasons why you may choose to cover your pet with pet insurance, this was the moment that decided it for me.
"They never get sick during business hours, do they?"
The receptionist at the emergency vet clinic gave me a wry smile as she handed back my credit card.
The good news was that an antihistamine shot would quickly help my pup recover from a reaction to an insect bite. The bad news was that my credit card just had $600 added to its balance.
I vowed to purchase pet insurance the next day.
But, what I thought would be a quick and simple transaction turned into two days of building complex spreadsheets comparing each and every pet insurance policy I could find.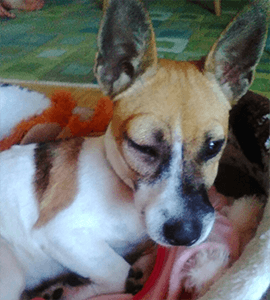 How a Pet Owner became a Pet Insurance Advocate
Hi, my name's Mitch. I live in Sydney, Australia with my absolutely awesome Jack Russell, Lulu.
In case you were wondering, it was never my intention to run a website about pet insurance. However, as I started my deep dive into pet insurance to invest in cover for Lulu, I found more than 20 brands to choose from, each with a complex set of benefits and limitations – and a wide range of prices.
Preferring to research decisions like this carefully, it wasn't long before I had created a giant spreadsheet covering the key points for nearly every plan. And, using this info, I was able to find the best pet insurance for Lulu.
From there, I shared the spreadsheet with a few friends, who encouraged me to put my findings online. That started the ball rolling, and before I knew it, I'd added write-ups on every pet insurance brand I could find – and heaps more info besides.
How to Compare Pet Insurance
Comparing pet insurance takes time. You need to know what's available, what to look for, and whether or not what's on offer will suit your pet.
As you compare pet cover options, here are some important factors to keep in mind.
Levels of Cover
Although not all pet insurance providers offer varying levels of cover, there are two main types of coverage to look out for.
Accident Only: These policies cover treatment for injuries, such as lacerations and broken legs. Typically offering the cheapest level of cover, these policies usually have a short or no waiting period, and no maximum age limit. As the name suggests, however, there is generally no cover provided for illnesses or other medical conditions.
Accident & Illness: These policies provide cover for pets that need treatment caused by either an accident or illness. As they cover more, these policies typically come with a higher premium than accident only cover, and may come with an age limit to start cover.
Outwith these two general types of cover, you may also find some pet insurance providers arrange their policies in a similar way to other types of insurance, levelling up from basic, to comprehensive, to premium.
Basic: Basic cover may cover accidents only, or it may cover accidents plus a specific range of illnesses and conditions, such as cancer, cruciate ligament and joint dysplasia.
Comprehensive: Comprehensive cover usually covers accidents and illnesses, although there may be some illnesses that the policy does not cover.
Premium: Premium cover, if it's offered, will usually cover a wider range of illnesses, plus accidents – and in some cases, routine care as well.
In addition to that, you may find other types of cover on offer, such as:
Routine Care: Routine care cover may be included in the above types of cover, or it may be offered as an add-on. Routine care typically covers ongoing care and treatment, such as teeth cleaning, vaccinations and preventives for fleas, ticks and worms.
Indoor Cat: Some pet insurance providers offer policies specifically for cats that live indoors. This can be cheaper than policies covering indoor-outdoor cats, as it focuses on illnesses rather than accident cover.
Key Coverage Terms
With that in mind, as you continue to compare pet insurance, it's time to look at some key terms that will affect the extent of cover you receive on each policy.
Reimbursement Rate: Based on a percentage, this is how much your insurance plan will pay out on treatment costs. For the most part, plans reimburse 70% to 80% on eligible vet bills, however, there are plans that cover 100%.
Excess: For policies that have an excess in place, you will be required to pay a specific amount when you make a claim. Excess amounts usually range from zero to $200, with some policies allowing you to choose your excess. Choosing a higher excesses will usually mean you pay a lower premium, while if you choose a lower excess you will usually pay a higher premium.
Annual Benefit Limit: Pet insurance policies place a cap on the total amount you can claim each year. This is the annual benefit limit. Caps can range from $5,000 up to $25,000.
Sub-Limits: Outwith a policy's annual benefit limit, there may be sub-limits placed on specific claim categories. For example, a policy may put a sub-limit in place for cruciate ligament treatment, so you will only be able to claim up to that limit on related treatment each year.
Pre-Existing Conditions: Pets with pre-existing conditions can still enjoy pet insurance cover, but will not be covered for conditions or injuries that existed prior to you purchasing cover. Some providers cover pre-existing conditions that have been cured for 12 months or more.
Waiting Periods: Most pet insurance policies put waiting periods in place for specific illnesses and conditions. As an example, you may have to wait a certain amount of time after purchasing cover before you can make a claim on tick paralysis, cancer or cruciate ligament treatment.
Comparing Costs
Taking all of that into account, you will now have to factor cost into your comparison. Pet insurance costs vary widely, depending on the provider, the level of cover, and factors such as reimbursement rates and excesses.
Where you live, your age and your pet's age, sex and breed will also come into play when it comes to determining cost.
As you can imagine, it pays to shop around. A good place to start is my pet insurance comparison chart, where you can easily compare pet insurance limits, benefits, cover and costs side-by-side.
Next, read my pet insurance reviews to get all the in-depth details on each policy, and from there, narrow your decision.
Want more? Many pet insurance providers offer promotions and discounts on their policies to attract new customers. Luckily for you, I've rounded up the best pet insurance promo codes, coupons and discounts so you can make the best decision for you.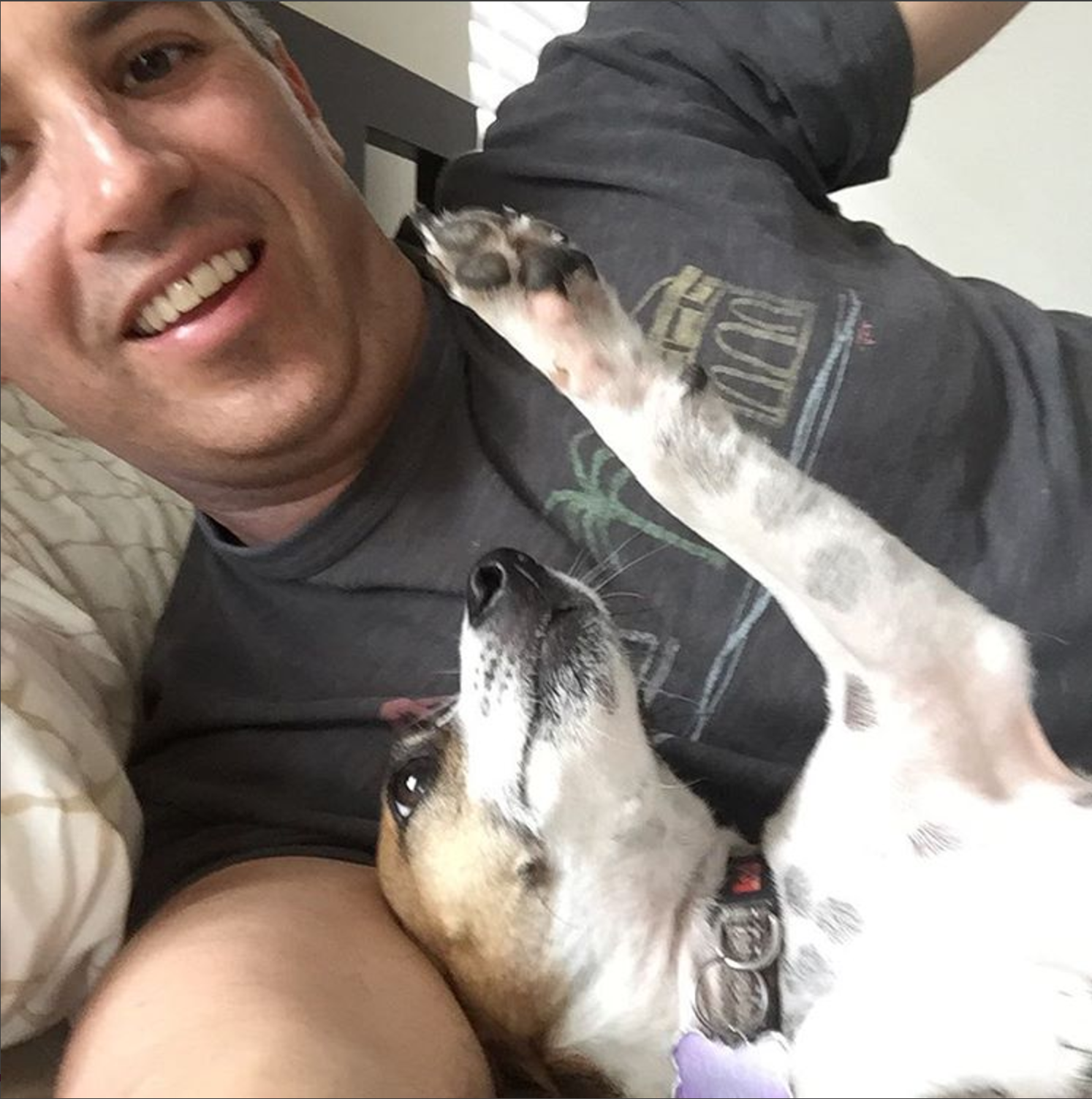 Do Your Research!
Make sure you do your own thorough research before buying pet insurance.
I've spent hundreds of hours researching pet insurance, meeting with pet insurance executives, and getting the opinions of vets and pet owners. But I am not a trained or professional insurance adviser – and this site is not designed to be a substitute for conducting your own research or consulting a qualified insurance professional.
Finally, I created this site, in part, because I was disappointed to discover that many pet insurance sites only provide information on brands that compensate them. I wanted to draw together details on every pet insurance brand that I know of, to provide a true overview of the many options out there.
However, it turns out that this does take a lot of work, so I have signed up as an affiliate with a few of the brands. If you purchase pet insurance via one of these affiliate links, I earn a small fee. Affiliate fees don't affect the price that you pay. Overall, be sure to pick the plan that best fits the needs of you and your pet.