Petsy pet insurance offers two levels of cover, including the option to 'build your own' plan with tailored coverage, providing an annual benefit limit up to $25,000 and no sub-limits.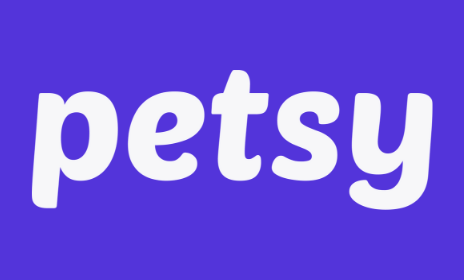 Petsy Top Cover
Maximum Annual Limit: $25,000
Reimbursement Rate: 90%
You'll get up to 90% of your eligible vet bills covered, with a substantial $25,000 yearly limit. 14 days waiting period with no excess to pay.
Get Quote
Who is Petsy?
Where other insurance providers may offer cover on everything from cars to travel, Petsy specialises in pets, providing easy-to-understand pet insurance with customisable cover options.
Founded to help protect Aussie pets, Petsy is an Australian-owned business that prides itself on its constant communication with real pet owners, vets, breeders and animal rescues and shelters. It also partners with local businesses and gives back to causes close to its heart.
Petsy pet insurance is underwritten by the Australia branch of Allied World Assurance Company, which is authorised by the Australian Prudential Regulation Authority ('APRA') to carry out insurance business in Australia.
Petsy Pet Cover
Keeping it simple, Petsy pet insurance focuses on providing two types of pet cover, both of which offer the same coverage with regards to accidents and illnesses. The difference between them comes with the customisable options offered on the build-your-own plan.
Comprehensive Cover
Covers specified accidents and illnesses
Annual benefit limit of $25,000
Claim up to 90% of eligible vet bills
No excess
Option to add cover for Alternative Therapies, Behavioural Problems and Dental Illness
Offered to pets aged 6 weeks to 8 years
Build-Your-Own Cover
Covers specified accidents and illnesses
Annual benefit limit of $10,000 or $25,000
Claim 80% or 90% of eligible vet bills
Excess of $0 or $150
Option to add cover for Alternative Therapies, Behavioural Problems and Dental Illness
Offered to pets aged 6 weeks to 8 years
What We Love
Highly Rated: Checking out online review site ProductReview.com.au, you will find a wide range of glowing reviews from current and past Petsy customers, rating the provider a very impressive 4.9 stars (at the time of writing). Highlights within the reviews touch on the provider's excellent customer service and knowledge, its easy claims process and fast payouts. Another point frequently raised involves Petsy's easy-to-understand coverage.
Intro Offers: While they may change from time to time, you will often find intro offers on pet insurance from providers such as Petsy. Allowing you to save on your premiums, these offers typically involve providing new customers with a percentage discount or a few months free in the first year. To find out what Petsy is currently offering in the way of intro offers, take a look at our list of pet insurance promo codes and discounts.
High Cover Limit: With Petsy pet cover, you have the option to choose an annual benefit limit of $10,000 or $25,000. While opting for a limit of $25,000 will increase your premiums, it is nice to see that this higher limit is an option – especially when many providers limit cover to $12,000 or $15,000.
No Sub-Limits: Another major drawcard on Petsy pet insurance is the fact that it doesn't have sub-limits. While pretty much every other pet insurance policy we review on this site puts in place sub-limits, Petsy doesn't. This essentially means you can claim up to your overall benefit limit on any claimable item, without being cut off by a capped sub-limit. As an example, pet providers typically put a sub-limit of around $2,600 on cruciate ligament treatment, while the treatment itself can cost upward of $10,000.
Good Coverage: While you always need to check the PDS for what treatments and procedures are covered, we note that Petsy pet insurance offers a nice, wide range of coverage on both its plans. Considering the fact that one of the most frequent complaints from pet insurance customers is that their provider won't pay out on treatment their pets need, opting for a plan with wide coverage could help to avoid the same thing happening to you. It's also worth noting that Petsy covers pets from 6 weeks, where most other providers start cover from 8 weeks.
Option to Remove Consultations: If you already have a membership plan with your vet that includes a number of free or pre-paid consultations, it's unlikely you want to pay again for that on your pet insurance. Petsy is one of the only providers we've come across that provides the option to exclude the costs of vet consultations from their policy, essentially lowering what you'd pay in premiums. To remove this consultation cover, you need to contact Petsy by phone or email.
Optional Add-on Cover: On both its comprehensive plan and its build-your-own plan, Petsy offers a range of add-on cover options that allow you to further customise your coverage. These add-ons include dental issues, behavioural problems such as excessive licking, fur pulling, pacing and destructive chewing, and alternative therapies, including acupuncture, physiotherapy, and hydrotherapy.
No Routine Care Cover: Petsy pet insurance doesn't offer a routine care cover add-on as many other providers do. While this may sound like a disadvantage, it could also be seen as an advantage, given the fact that the value of routine care cover is typically limited in value.
Visit Any Vet: As with most pet insurance providers, Petsy allows you to visit any registered vet in Australia.
Easy Claims: As we mentioned earlier, one of the things customers said they liked best about Petsy pet insurance was its easy claims process. Claims can be submitted online via the Petsy Portal, and usually take five business days to process.
Extras: Travelling with your pet? With Petsy pet insurance, you could benefit from overseas pet cover if you need to visit a vet in New Zealand or Norfolk Island. Petsy also offers emergency pet boarding as another added extra on its policies, providing cover for boarding your pet for up to 30 days if you are unexpectedly hospitalised for four or more consecutive days.
Lifetime Cover: As another common feature on pet insurance in Australia, lifetime cover is indeed provided by Petsy pet insurance. While you will need to apply for cover before your pet turns nine, from there you can enjoy lifetime cover as long as you continue to renew your plan, with no breaks in cover.
Social Conscience: Petsy prides itself on giving back, and is committed to sustainable practices and where possible, is paperless and uses compostable materials. Petsy also happens to be big on supporting local businesses, giving back to its community and causes close to its heart.
What To Consider
Cost: Petsy certainly has a lot to offer, but it doesn't come cheap. Looking at our pet insurance comparison table, you can see Petsy has one of the most expensive premiums listed. With that in mind, it's often the case that you get what you pay for. You may prefer to pay more for pet insurance that offers the cover you need, rather than pay less for cover that is not as suitable.
No GapOnly: While Petsy pet insurance may offer an easy claims process, it doesn't seem to offer GapOnly as yet. With GapOnly, pet owners can enjoy real time claims assessment when they visit the vet, to then only pay the gap.
Waiting Periods: As we always say, waiting periods are put in place on pet insurance across the board. However, not all waiting periods are the same across all policies. While Petsy pet insurance has a one-day waiting period on specified injuries (where most providers have no waiting period), it does offer a much shorter waiting period of 14 days on specified illnesses (compared to 21 and 30-day waiting periods seen elsewhere in the industry). There is, however, a 6-month waiting period on specified conditions, and on optional dental and behavioural add-ons.
Exclusions: As with all pet insurance plans, Petsy pet cover places limits on what's claimable, as set out in its list of exclusions. Among other treatments and procedures, exclusions to be aware of include preventative and routine procedures, pre-existing conditions, breeding, and elective procedures including de-sexing.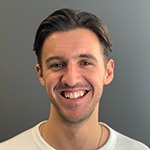 Gary Hunter is a writer specialising in insurance. He has a Bachelor of Arts in English Literature from the University of Glasgow and has previously worked for Real Insurance as a content specialist.
All the information in this article was correct at the time of writing and may change over time. If you're considering this product, be sure to review the Product Disclosure Statement so that you understand any terms, conditions and exclusions.