Providing pet insurance for dogs and cats, Budget Direct is an award-winning insurer with a focus both on simplicity and keeping costs down.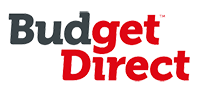 Budget Direct Pet Insurance
Maximum Annual Limit: $12,000
Reimbursement Rate: 80%
You'll get 80% of your eligible vet bills covered up to a a $12,000 yearly limit. 30 days waiting period. Plus you'll also have to pay a $100 excess but get access to "Cover for Life" (with T&C's of course)
Get Quote
Who is Budget Direct?
As a value-focused insurance brand of Auto & General, Budget Direct provides a wide range of different types of insurance, headquartered in Brisbane.
Aside from pet insurance, Budget Direct offers car insurance, motorcycle insurance, home insurance, travel insurance, life insurance, and even roadside assistance.
Having won a slew of awards, Budget Direct was most recently named Canstar's Insurer of the Year 2022. It was also awarded Money magazine's Insurer of the Year five years in a row (2017–21) and Mozo's Insurer of the Year in 2019 and 2020.
Budget Direct Pet Insurance Cover
Dog Insurance & Cat Insurance
Pet owners can start cover on dogs and cats aged from 8 weeks to 9 years.
There is an overall annual limit of $12,000, with sub-limits that apply.
Up to 80% of eligible vet bills are reimbursed.
There is a $100 excess per condition (further treatment of the same condition requires no excess).
Waiting periods: 2 days for accidental injury, 30 days for illness and tick paralysis, 6 months for cruciate ligament.
What We Love
Great Discount: If you sign up for Budget Direct pet insurance online, you can benefit from 15% off your premiums for the first year. No other insurers offer a discount this big simply for signing up.
Low Cost: Budget Direct prides itself on its low cost image. As such, it offers pet owners the opportunity to keep costs down when they buy pet insurance. According to our survey of Australian pet insurance prices, Budget Direct's premiums are $21.65 cheaper than the average pet insurance policy.
Simple: Another thing Budget Direct prides itself on is its simplicity. It offers dog and cat insurance, and both policies cover accidental injury and illnesses.
Orthopaedic Conditions Covered: Budget Direct further sets itself apart by covering all orthopaedic conditions, including ones not covered by some other insurers.
With a sub-limit of up to $4,000 per period of cover (which lasts 12 months), common orthopaedic conditions covered in both dogs and cats include:
Hip dysplasia
Intervertebral disc disease
Patella luxation
Elbow dysplasia
Former Pre-existing Conditions Covered: While current pre-existing conditions are not covered, Budget Direct does cover pre-existing conditions that have been fully cured. Fully cured means:

Your pet has been free of symptoms for at least 12 months; and
You can provide evidence, such as your pet's medical notes or veterinary history.
Budget Direct pet insurance also covers hereditary and congenital conditions, as long as symptoms are not in evidence before the policy starts.
Visit Any Vet: When you have cover with Budget Direct pet insurance, you can visit any qualified and registered vet in Australia.
Cover for Life: Budget Direct states that pet owners can continue to benefit from cover on older pets, as long as they purchase the policy before their pet turns 9, and continues coverage with no gaps in the policy.
What To Consider
Relatively Low Annual Limit: If you want market-leading benefit limits, you may want to look elsewhere. We checked 17 policies and found that 11 of them offer more than Budget Direct's $12,000 annual limit, with some annual limits reaching as high as $25,000.
Low Cruciate Ligament Sub-Limit: The annual sub-limit on cruciate ligament conditions, set at $2,600, is also quite low. Other providers offer high sub-limits within this category.
No Accident Only Cover: While Budget Direct may be a simple option, some pet owners may want more. As an example, other pet insurance providers offer a wider range of cover options, such as accident only cover and indoor cat cover.
No Routine Care Cover: Again, unlike certain other pet insurance providers, Budget Direct doesn't cover routine care. That means, if you choose Budget Direct pet insurance, you won't be covered for routine or preventative care, such as:

Regular check-ups
Vaccinations
Nail trimming
Teeth cleaning
De-sexing
Parasite prevention (flea, worm and tick control)
There is also no cover for dental treatment, breeding, or elective or cosmetic surgery (such as tail docking, dew claw removal, stenotic nares correction, soft palate or skin fold resection).
In addition, Budget Direct pet insurance doesn't cover commercial or occupational animals, however, it does offer cover for assistance animals such as guide dogs.
Pay First, Claim Later: Unlike some pet insurance providers that offer real-time claims at the vet, with Budget Direct pet insurance you have to pay the vet bill upfront, and then make a claim.