While Greencross does not offer pet insurance, it does provide pet owners with a proactive way to keep their pets' health in check with its Healthy Pets Plus membership.
Start comparing other pet insurance policies > 
Who is Greencross?
Wholly owned by American investment company TPG Capital, Greencross Limited is the parent company of Greencross Vets, the largest veterinary services provider in Australia – and a name you are probably familiar with as a pet owner.
Established in 1994, Greencross Vets now operates more than 150 clinics across the country, including general practices and emergency clinics.
However, Greencross provides much more than just veterinarian services. Alongside its veterinary pathology labs, veterinary referral centres and pet crematoriums, Greencross also offers a wide range of pet care products and services, made available to pet owners online and through its retail stores, Petbarn and City Farmers.
One such pet care service is Healthy Pets Plus.
Greencross Pet Cover

As we mentioned earlier, Greencross does not offer pet insurance. Instead it provides Healthy Pets Plus membership, which is designed to act as a wellness program for dogs and cats.
How does it work exactly? Unlike pet insurance, which helps to cover the cost of seeing a vet when something goes wrong, Healthy Pets Plus is designed to help pets stay healthy and well, in the hope that they can avoid those dreaded vet bills in the future.
As a proactive, preventative healthcare program, Healthy Pets Plus membership provides access to:
Unlimited veterinary consultations and advice
Free vaccinations and microchipping
Access to WebVet video advice 24/7
Free emergency vet consultations at partner hospitals
Exclusive discounts on food, products and services
Annual health screenings, wellness tests and more
As Greencross puts it, pets can't tell us what is wrong. But, with regular check-ups, your vet can more effectively evaluate your pet's general health and identify any health issues before they become serious illnesses.
So, the idea behind it is, your pet sees the vet more regularly, so you can keep on top of the little things before they become big things, which are more expensive to treat.
Greencross states Healthy Pets Plus is "designed to keep your pet healthier and happier for longer". As such, it states "proactive care not only improves your pet's quality of life, it adds years to it".
What We Love
The Healthy Pets Plus membership program is offered on a subscription basis, where pet owners can pay fortnightly, monthly or yearly. Each membership is restricted to one dog or cat, but pet owners can have as many memberships as they wish, with a 10% discount on multi-pet memberships.
Unlimited Consultations: With Healthy Pets Plus membership, pet owners can attend unlimited consultations with their Greencross vet. This includes breed predisposition consultations and free nail clips.
Free Vaccinations & Microchipping: Healthy Pets Plus membership covers the cost of vaccinations (as recommended by your Greencross Vet), as well as microchipping (if needed).
Discounted Parasite Prevention: Helping to keep your pet parasite free, Healthy Pets Plus membership allows you to save with a 20% discount on both parasite prevention and heartworm prevention.
Dental Care Benefits: Another important thing to keep on top of as a pet owner is the dental health of your pet. With Healthy Pets Plus membership, your pet will receive free dental checks, plus up to $200 off a dental scale and polish (terms apply).
Nutritional Advice & Discounts: Getting the right nutrition can help pets stay healthier for longer. As such, pets with Healthy Pets Plus membership can benefit from nutritional counselling and weight management, as well as a 20% discount on pet food.
Free Health Screening Tests: With Healthy Pets Plus membership, you can keep on top of your pet's health with annual health screening tests. Helping to uncover potential health issues before they cause serious problems, these screening tests include urine analysis, a parasite faecal exam, a heartworm test, and a wellness blood screen or pre-anaesthetic blood test.
Pet Emergencies: When your regular Greencross vet is closed, you can attend emergency consultations at participating emergency centres, from 6pm to 8am on weekdays, and on weekends and public holidays.
Access Exclusive Discounts: As a member of Healthy Pets Plus, you will receive a 10% discount on all other products, medications and services provided by Greencross Vets, helping you to save on the essentials.
No Waiting Period: Unlike pet insurance, there are no waiting periods with Healthy Pets Plus membership. That means after you sign up, you can access all the benefits listed above straight away. There is also a three month cooling off period, if you change your mind.
Earn Points: If you are a Friends For Life member, you can earn points for every dollar you spend on your Healthy Pets Plus membership, just as with all other purchases at Petbarn and Greencross Vets clinics.
What To Consider
Cost: At a cost of $45 per month, annual membership to Healthy Pets Plus comes in at $540. While there is a 10% multi-pet discount, the cost of membership for one or more pets is substantial. As a pet owner, it's up to you to work out whether those costs come to more or less than the value of what you get in return.
Strict Annual Membership: When you sign up for Healthy Pets Plus, you agree to being a member for a full 12 months. Within its terms, the plan states, "Termination of membership during a membership period (including during the cooling-off period) may result in the remaining installments of the membership fee for that period being immediately payable or an amount being payable based on the value of the products or services obtained in the period".
Consultation Limits: Unlimited consultations are provided, but they are limited to 20 minutes. Consultations greater than 20 minutes, such as those related to behavioural and dermatological issues, are excluded from these plans.
Greencross Vets Only: Depending on where you live, you may have to travel some distance to get to your nearest Greencross Vets. If your local Greencross Vets closes, or the vet services there are perhaps not up to your standard, you are essentially stuck with a membership program you get little value from.
Limited Emergency Vets: Similarly, while the plan offers access to emergency after-hours vet clinics, there are not many of these clinics available. If you don't live near a clinic, this benefit would be of little use to you.
Think comprehensive pet insurance may be of more value to you? Find, compare and review your pet insurance options on our pet insurance comparison page.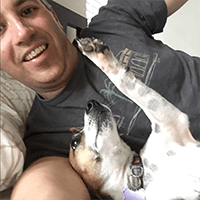 I'm Mitch, and I've spent hundreds of hours researching pet insurance, meeting with pet insurance executives, and getting the opinions of vets and pet owners. I wanted to put out information on every pet insurance brand (that I know of), to provide a true overview of the many options available to pet owners.
All the information in this article was correct at the time of writing and may change over time. If you're considering this product, be sure to review the Product Disclosure Statement so that you understand any terms, conditions and exclusions.