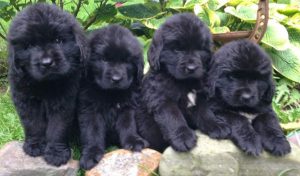 As Australia hunkered down through two long years of lockdowns and restrictions, many Aussies took the opportunity to take in a pet to keep them company as they worked, socialised and lived out so much more of their lives from home. In fact, according to a 2021 study conducted by Animal Medicines Australia (AMA), an amazing 69% of households said they introduced a new pet to their home amid the coronavirus outbreak, triggering an 8% rise in pet ownership between 2019 and 2021. Happily, the survey also showed that 70% of those who participated in the study said that being a pet owner had improved their lives during the pandemic, citing feel-good outcomes that included companionship, comfort, positive mental and physical health, and unconditional love.
Pet Ownership Comes at a Cost
However, while pet owners enjoyed the benefits of taking in a pet, there was the added expense to think about as well. According to the study, dog owners in particular spend $3,200 per dog each year, with the highest expenses coming from food, healthcare products and veterinary services. Considering the number of pets currently in our homes, that comes to a whopping $20.5 billion overall. While with food and other pet care essentials, there isn't much you can cut back on, there are ways you can reduce potential spending associated with visiting the vet. Yep, we're talking pet insurance.
Comparing Pet Insurance Costs
Ever wondered how your pet's insurance costs may compare to that of another breed? Well, today is your lucky day. Using info collated by comparison site Finder, we present to you which dog breeds are the most expensive to insure – as well as those that are the least expensive. To carry out its comparison, Finder compared and averaged the prices of accident and illness pet cover, with $0 excess, from six different providers. The hypothetical pet was a 1-year-old male, de-sexed dog, with a 24-year-old owner residing in the 2010 postcode. The figures are up-to-date as of November 2021.
Most Expensive Dog Breeds to Insure
Rank
Breed
Estimated Annual Premiums (Accident & Illness Cover)
1
Australian Bulldog Miniature
$2,374
2
French Bulldog
$2,309
3
American Bulldog
$2,281
4=
Bordeaux Mastiff
$2,272
4=
Swiss Mountain Dog
$2,272
4=
Tosa Inu
$2,272
7
British Bulldog
$2,221
8
Dogue De Bordeaux
$2,218
9
Swiss Mountain Dog Cross
$2,216
10=
Bullmastiff
$2,180
10=
Neopolitan Mastiff
$2,180
12=
Newfoundland
$2,178
12=
Rottweiler
$2,178
14
American Pit Bull Terrier
$2,170
15
Greyhound Racing Dog
$2,165
16
Australian Bulldog
$2,164
17
Shar-Pei
$2,159
18
Staghound
$2,158
19
Brazilian Mastiff
$2,153
20
Bernese Mountain Dog
$2,140
21
Dobermann
$2,124
22=
Boerboel Cross
$2,113
22=
Bordeaux Mastiff Cross
$2,113
24
French Bulldog Cross
$2,111
25
Cane Corso
$2,096
26
Australian Bulldog Miniature Cross
$2,080
27=
American Bulldog Cross
$2,075
27=
St Bernard
$2,075
29
Shar-Pei Cross
$2,068
30
British Bulldog Cross
$2,062
Source: Finder.com.au So then, why are some breeds more expensive to insure than others? While there are certain factors outwith a dog's breed that will affect the cost of its insurance – such as where it resides, the age of its owner and the age of the dog – the insurance provider also takes into account the various risks associated with insuring each particular breed. Size, for example, usually plays a part. Larger dogs tend to have shorter lifespans, meaning they are more prone to health issues associated with ageing, including canine cancer, development disorders, and tumours, which experts suggest may be linked to their accelerated growth. As a result, the insurer knows it will likely have to pay out more in vet costs, so it raises the cost of premiums to offset the amount it will have to provide on claims. The same applies to breed. Some breeds are known to have more extensive health issues, which puts them in a higher risk category to insure. Typically, the purer the breed, the greater risk the dog has of developing hereditary disorders – which is why purebred dogs are generally more expensive to insure than crossbreeds. Wondering what the cheapest breed is to insure? Here's a handy table detailing that as well.
Cheapest Dog Breeds to Insure
Rank
Breed
Estimated Annual Premiums (Accident & Illness Cover)
1
Maltese Cross
$821
2=
Chihuahua Cross
$845
2=
Jack Russel Terrier Cross
$845
4
Havanese Cross
$849
5
Pomeranian Cross
$851
6
Miniature Fox Terrier Cross
$867
7
Poodle – Toy Cross
$872
8
Border Terrier Cross
$882
9=
Bichon Frise Cross
$885
9=
Cavoodle
$885
9=
West Highland White Terrier Cross
$885
12
Maltese
$891
13
Tibetan Spaniel Cross
$892
14
Fox Terrier Smooth Cross
$895
15
Yorkshire Terrier Cross
$897
16=
Fox Terrier Wire Cross
$901
16=
Tenterfield Terrier Cross
$901
18=
Cavalier King Charles Spaniel Cross
$902
18=
Chihuahua
$902
18=
Miniature Schnauzer Cross
$902
21
Spoodle/Cockapoo
$903
22
Japanese Spitz Cross
$910
23
Australian Shepherd Cross
$916
24
Papillon Cross
$917
25
Miniature Fox Terrier
$920
26
Schnoodle
$921
27
English Toy Terrier Cross
$926
28=
Dingo Cross
$930
28=
Havanese
$930
30
Australian Terrier Cross
$931
Source: Finder.com.au
What is Pet Insurance?
Pet insurance is designed to provide cover for your pet should something bad happen to it, such as getting bitten by a snake or paralysis tick, eating something it shouldn't, or getting involved in a traffic accident. While plans vary extensively across the market, pet insurance can help cover vet costs typically associated with accidental injuries and illnesses, which in turn, helps to reduce pet owners' out-of-pocket spending.
Comparing Pet Insurance
Obviously, one size does not fit all with any type of insurance, which is why it's a good idea to compare the market carefully before you apply. And that's where we come in. At Top 10 Pet Insurance, you can compare pet insurance products and check out in-depth reviews to narrow your choice. From there, it's simply a matter of checking whatever pet insurance promos may be on offer, to then apply for your chosen pet cover plan.