With three levels of cover to choose from – and up to 100% back on eligible vet bills – Coles pet insurance provides pet owners with peace of mind as they cover their dog or cat with pet insurance from a brand they know and trust.

Coles Premium
Maximum Annual Limit: $12,000
Reimbursement Rate: 100%
You'll get up to 100% of your eligible vet bills covered, but only up to a $12,000 yearly limit. 21 days waiting period with a $200 excess to pay.
Get Quote
Who is Coles?
Having been in the supermarket game for more than 100 years, Coles is a name we all know – even if we happen to shop elsewhere.
Today, Coles offers much more than just groceries, having branched out over recent years to provide Aussies with – among many other things – a selection of insurance covers.
So, how does Coles pet insurance stack up? Coles pet insurance has won a host of awards, selected largely on what the cover has to offer in terms of value, as well as what Coles provides policyholders as a trusted brand.
As for who underwrites Coles pet insurance, that honour goes to Guild Insurance Limited, which is both 100% Australian owned and endorsed by vets.
Coles Pet Insurance Cover
Before we dip into what sets each level of Coles pet insurance apart, let's look at what each option has in common.
When making a claim, you will be required to pay a $200 excess.
Your pet must be older than 8 weeks and younger than 9 years when you purchase your policy.
Cured pre-existing conditions are covered.
Up to $500 is offered to cover costs associated with essential euthanasia, including the costs of burial or cremation of your pet.
Basic
All accidents and injuries covered
Limited illness cover (including cover for cancer, cruciate ligament, and joint dysplasia and luxation)
Up to $10,000 annual benefit limit
Up to 100% back on eligible vet bills
Comprehensive
All accidents and injuries covered
Specified illness cover (including cover for the most common 19 illnesses)
Up to $12,000 annual benefit limit
Up to 100% back on eligible vet bills
Access to optional extras including Routine Care and Routine Care Plus
Premium
All accidents and injuries covered
Complete illness cover (including cover for more than 3,000 illnesses)
Up to $15,000 annual benefit limit
Up to 100% back on eligible vet bills
Access to optional extras including Routine Care, Routine Care Plus and Dental
What We Love
Discounts: Coles often offers discounts to new policyholders as an incentive to sign up. Be sure to check out our promo codes and discounts page to find any current discounts available on Coles pet insurance before you apply.
Multi-Pet Discount: While the actual discount provided is not specified in its terms, Coles does provide a discount on additional policies when you insure more than one pet.
Any Vet: Love your vet? With Coles pet insurance, you can rest easy knowing that you can attend any qualified or registered vet in Australia.
100% Reimbursement: When you apply for Coles pet insurance, you can choose to receive up to 100% back on eligible vet bills – so you pay zip when you visit the vet (annual limits and sub-limits may affect this). Alternatively, you could opt to receive 80% back to lower your premium.
Pre-Paid Vet Bills: Providing another way to keep out-of-pocket vet costs down, Coles pet insurance can also arrange to pay your scheduled vet bills in advance.
Lifetime Cover: As long as you purchase your policy before your pet turns nine and then renew each year without a break in cover, you can enjoy lifetime cover guaranteed.
Cured Pre-Existing Conditions: As long as you can demonstrate that a pre-existing condition is fully cured and is no longer relevant to the ongoing health of your pet, that condition will no longer be excluded from cover for any future treatment. Your vet will need to provide proof to back this up.
Extras: Choosing a Comprehensive or Premium plan, you have the option to add on extra cover in the form of Routine Care Lite or Routine Care Plus. These add-ons offer extra back on certain preventative routine care, including vaccinations and annual health checks. Opting for Premium Cover, you also have the option to add on Dental cover.
Earn Flybuys: As a Coles pet insurance policyholder, you can earn 10x Flybuys points on pet-related products when you shop at Coles supermarkets.
Waiting Periods: While waiting periods are typically applied across the board on pet insurance in Australia, Coles pet insurance actually has a waiting period of only 21 days for most accidents and illnesses, whereas other providers often have a waiting period set at 30 days. Exceptions apply, however:

There are no waiting periods for accidental injuries arising from anaphylactic shock, burns or electrocution, motor vehicle accidents or snake bites.
There are no waiting periods for optional Routine Care cover.
There is a 6 month waiting period for cruciate ligament conditions and optional dental cover.
What To Consider
Excess: Unlike some other pet insurance plans, Coles Pet Insurance charges a $200 excess on each claim, making frequent vet visits all the more expensive. It is worth bearing in mind that there is no excess to pay on Routine Care cover.
Limits & Sub-Limits: Depending on the level of cover you choose, the total amount you can claim each year will be limited to $10,000, $12,000 or $15,000. In terms of sub-limits, these apply for some illnesses, accidents and optional Routine Care add-ons. As an example, you would be able to claim up to $3,000 per year on cruciate ligament conditions with Basic or Comprehensive cover, or $3,500 with Premium cover.
Foreign Objects: Coles pet insurance does offer cover for the ingestion of a foreign object, so if your cat or dog accidentally swallows something they shouldn't, you'll be covered. However, Coles will only pay for one incident of this type during each period of cover.
Exclusions: Certain conditions aren't covered, including parvovirus for dogs, and all forms of cat flu. However, you may be able to get coverage for these conditions under the additional benefit, preventable conditions extension.
Other Exclusions: Coles pet insurance doesn't cover elective surgeries (including de-sexing), nor does it cover any costs related to breeding, pregnancy or giving birth.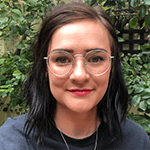 Nicola Middlemiss is an insurance specialist and has written over 1,000 articles covering the Australian insurance industry. She has contributed to many industry publications including Insurance Business, MoneyMag and Finder. Now, she uses that experience to help customers understand their policies and make smarter financial decisions. Nicola graduated from the University of Leeds, with a bachelor's degree in English and Art History.
All the information in this article was correct at the time of writing and may change over time. If you're considering this product, be sure to review the Product Disclosure Statement so that you understand any terms, conditions and exclusions.