Specialising in pet insurance, Pet Insurance Australia is an award-winning insurer offering three levels of cover for cats and dogs, featuring an annual benefit limit up to $15,145, and the option to tailor cover with a choice of excess amounts.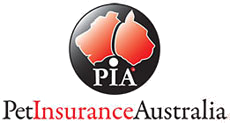 Pet Insurance Australia Major Medical Plan
Maximum Annual Limit: $15,145
Reimbursement Rate: 80%
You'll get up to 80% of your eligible vet bills covered, with a $15,145 yearly limit. A 30 day waiting period but no excess to pay.
Get Quote
Who is Pet Insurance Australia?
Established in 2008, Pet Insurance Australia is one of the better known names within the pet insurance industry. Unlike many other providers, Pet Insurance Australia only offers pet insurance, and it prides itself on being a family-owned business passionate about pets.
Rating well on product review site ProductReview.com.au, Pet Insurance Australia has taken home a number of awards, being named a ProductReview.com.au 2021 Awards Winner, while also being recognised by Canstar and by Mozo Experts Choice, taking home awards in 2020 for Exceptional Value and Pet Insurance Provider of the Year.
As with many pet insurance providers here in Australia, Pet Insurance Australia is underwritten by The Hollard Insurance Company and administered by PetSure, the two dominant names in the pet insurance industry since the late 1990s.
Pet Insurance Australia Cover
Pet Insurance Australia provides cover for dogs and cats, with three levels of cover to choose from.
Pet Essentials Cover
Covers specified accidental injuries and illness (notably excluding cancer, cruciate ligament and consultations)
Annual benefit limit of $6,000 (capped at $1,000 per condition)
Claim up to 90% back on eligible vet bills (reduces to 65% after pet's 8th birthday)
No excess
Offered to pets aged 8 weeks to 11 years
Comprehensive Cover
Covers specified accidental injuries and illness
Annual benefit limit of $15,000
Claim up to 80% back on eligible vet bills
Choice of excess $0, $100 or $200
Offered to pets aged 8 weeks to 8 years
Major Medical Cover
Covers specified accidental injuries and illness
Annual benefit limit of $15,145
Covers up to 80% of your eligible vet bills
Choice of excess $0, $100 or $200
Offered to pets aged 8 weeks to 8 years
Routine Care Cover included
What We Love
Intro Offers: Want to save on your pet insurance policy? You will often find providers like Pet Insurance Australia feature introductory offers to attract new customers to sign up. Intro offers typically provide a percentage discount or one or two months free premiums in the first year. To find out how much you could save before you apply for Pet Insurance Australia, check out our full list of promo codes and discounts.
Cost: While intro offers can provide a great way to save on premiums in the first year, it's important to look at the overall cost of any pet insurance plan before you apply. When it comes to Pet Insurance Australia plans, its premiums actually came in lower than average on our cost survey.
Good Reviews: While online reviews never tell the whole story, checking out what other customers have to say about a particular provider can give you an idea of what to expect should you choose to sign up. In general, reviews on ProductReview.com.au rate Pet Insurance Australia highly (4.2 stars at the time of writing), highlighting the provider's customer service, easy claims and good history with payouts.
Choice of Excess: One thing we like to see on pet insurance plans is the ability to tailor coverage with a choice of excess amounts. Happily, Pet Insurance Australia allows customers to choose between excess options of $0, $100 and $200, so they can either pay less at claim time with no excess, or less on their premiums with a higher excess. Note, there is no excess on Pet Essentials cover.
Incremental Multi-Pet Discount: While many pet insurance providers offer a multi-pet discount, it's not often we see one that offers an incremental discount. Working well for customers who have a multi-pet household, Pet Insurance Australia offers an incremental discount of 5% for each additional pet you insure, up to a maximum discount of 15%. For example, you would get a 5% discount insuring a second pet, a 10% discount insuring a third pet, and a 15% discount insuring a fourth pet.
Visit Any Vet: While it's pretty much standard with pet insurance plans these days, it's still worth mentioning that with Pet Insurance Australia you can visit any registered vet throughout Australia.
GapOnly: While this feature is becoming more common, GapOnly is worth mentioning as a major drawcard for Pet Insurance Australia customers. Using this feature at participating vets, you can make a claim in real time when you visit the vet, to then only pay the gap.
Easy Claims & Pre-Approval: Should you choose to go down the more traditional route for claims, it's nice to see Pet Insurance Australia is rated for its easy claims process, which can be accessed via its online portal. The provider also offers pre-approval, should you want to get pre-approved for treatment before you visit the vet.
Lifelong Cover: This is another feature that's pretty much standard across the board – but no less convenient for its popularity. With Pet Insurance Australia, you can enjoy lifelong cover for your pet, as long as you start cover before the plan's cut-off date, and then continue to renew your policy with no breaks in cover.
Extras: On all levels of cover, Pet Insurance Australia offers certain extras that you, as a pet owner, may find handy. First up, emergency boarding fees. This covers up to your plan's sub-limit for boarding at a licensed boarding facility, if you are hospitalised for one or more consecutive days or require accommodation due to family violence. Also on offer is overseas pet travel insurance. While this only covers your pets for travel within New Zealand or Norfolk Island, it could still provide value should your pet need to visit a vet while travelling with you in these destinations.
Routine Care Cover Included: If you want to take advantage of cover on routine care, Major Medical cover provides Routine Care Cover as standard. This can provide cover on claims up to $145 per year (with caps in place on certain items), covering routine treatment such as vaccinations, deworming and teeth cleaning.
What To Consider
Limited Cover on Pet Essentials: Pet Insurance Australia provides tiered levels of cover, allowing customers to apply for pet cover that not only suits their needs, but their budget. However, it should be noted that the cover offered on the basic Pet Essentials plan is quite limited. Not only is the overall annual benefit limit set at $6,000, there is a cap of $1,000 per condition in place. In addition to this, the reimbursement rate drops from 90% to 65% after the pet turns 9, and there are some big exclusions on cover (namely, cruciate ligament, cancer and consultations).
Similar Cover: As far as we could tell, there wasn't much to separate the Comprehensive and Major Medical plans. Apart from a few higher sub-limits on the latter, the main difference seems to be the inclusion of Routine Care Cover on Major Medical. Before you apply, read the PDS carefully, and weigh the cost of premiums on each option against the value of what you may get in return.
Sub-Limits: Talking of sub-limits, here are some of the ones to take note of. With regards to emergency boarding, Pet Essentials has a sub-limit of $500 in place, while Comprehensive caps this at $1,000, and Major Medical at $1,200. For both Comprehensive and Major Medical, consultations have a sub-limit of $300, while cruciate ligament treatment has a sub-limit of $2,600. For paralysis tick treatment, Comprehensive cover has a sub-limit of $1,000, and Major Medical $1,200.
Waiting Periods: While they may be pretty standard across pet insurance policies, waiting periods are worth taking note of before you apply. With cover from Pet Insurance Australia, there is no waiting period for specified accidental injuries, but there is a 30-day waiting period on covered illnesses, and a 6-month wait on cruciate ligament treatment.
Exclusions: Again, exclusions remain very much the same across pet insurance policies here in Australia. If you want to apply for Pet Insurance Australia cover, note that among certain other exclusions, claims on dental procedures, routine or preventative treatments, elective procedures, breeding and pre-existing conditions will not be paid out. However, it's worth noting that temporary pre-existing conditions considered cured for at least 18 months may be claimable.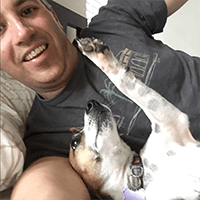 I'm Mitch, and I've spent hundreds of hours researching pet insurance, meeting with pet insurance executives, and getting the opinions of vets and pet owners. I wanted to put out information on every pet insurance brand (that I know of), to provide a true overview of the many options available to pet owners.
All the information in this article was correct at the time of writing and may change over time. If you're considering this product, be sure to review the Product Disclosure Statement so that you understand any terms, conditions and exclusions.