Keeping it simple, Knose pet insurance offers just one type of pet cover, which can be customised with regards to annual benefit limit, reimbursement rate and excess, all with no sub-limits to worry about.

Knose Pet Insurance
Maximum Annual Limit: $25,000
Reimbursement Rate: 90%
You'll get up to 90% of your eligible vet bills covered up to a a $25,000 yearly limit. 10 days waiting period and no excess to pay.
Get Quote
Who is Knose?
While it may be fairly new to the market, Knose pet insurance sets itself apart from the crowd. Specialising in offering pet care and only pet care, Knose says its mission is to make Australian pets the healthiest and happiest in the world.
How does it plan to do this? Knose provides comprehensive pet insurance that is totally customisable, helping pet owners plan for the unexpected, while enjoying peace of mind that they are covered should something go wrong.
Alongside its pet insurance offering, Knose also offers vet-designed pet care plans, which allow pet owners access to parasite protection for their pets, as well as 24/7 access to the Pet Health Hotline and some other handy member benefits.
While the vast majority of pet insurance products in Australia are underwritten by Hollard, Knose pet insurance is underwritten by the Australia branch of Allied World Assurance Company. As such, it provides a somewhat different offering to what can be found elsewhere on the market.
Knose Pet Cover
Knose pet insurance covers dogs and cats with its customisable comprehensive cover. Here's how it works.
Covers specified accidental injuries and illness
Choice of $7,500, $12,500 or $25,000 annual benefit limit
Claim 70%, 80% or 90% back on eligible vet bills
Choice of $0, $100 or $200 excess
No sub-limits
Optional add-ons
24/7 access to the Pet Health Hotline
Offered to pets 6 weeks to 8 years
What We Love
Simple Cover: One of the main things pet owners want from their pet insurance is cover that's easy to understand. Happily, Knose keeps things pretty simple with its pet insurance, offering just one level of cover, which pet owners can customise to their needs and budget. While it still remains crucial that you read the PDS before you apply, opting for a streamlined option such as this could be beneficial if you're interested in keeping your cover simple.
Completely Customisable: While Knose pet insurance may only offer one cover level, you can tailor that cover in a number of ways to ensure it fully suits your pet. What options do you have then? You can choose your benefit limit depending on how much cover you think your pet might need. You can choose how much you want to claim back on your vet bills. You can also choose how much you want to pay on your excess. Not only will making these adjustments make the cover more suited for your pet, it will also adjust your premium amount, so it suits your wallet too.
Good Coverage: Knose pet insurance covers a great range of specified accidents and illnesses, with some coverage offered on Knose that you may not find covered with other providers. Be sure to read the PDS to find out exactly what is covered before you apply. Knose pet insurance also covers pets from 6 weeks to 8 years, where most other pet cover plans start coverage from 8 weeks. This could come in handy if you are picking up your fur baby early.
No Sub-Limits: Another major drawcard on Knose pet insurance is the fact that it doesn't have sub-limits. Where pretty much every other pet insurance on the market places sub-limits on certain conditions – such as cruciate ligament and paralysis tick treatment – Knose does not. That means instead of receiving a capped amount of say $2,600 on a cruciate ligament claim that could extend beyond $10,000, you could claim the entire amount back (up to your reimbursement rate and annual benefit limit, less any excess).
Shorter Waiting Periods: While Knose does have a 1-day waiting period on specified accidents, where other providers typically have a 0-day waiting period, it does offer a much shorter waiting period on specified illnesses. These have a 14-day waiting period, while most other plans have a waiting period of 21 or 30 days. It's worth noting that Knose places a 6-month waiting period on the treatment of certain conditions, such as cruciate ligament, and on its optional dental and behavioural add-ons.
Annual Excess: As we mentioned earlier, Knose pet insurance lets you customise cover with regards to excess. This allows you to choose an excess of $0, $100 or $200, depending on whether you want to pay less at claim time with a smaller excess, or less on your premiums with a higher excess. Either way, it's worth pointing out that Knose has an annual excess, rather than a per-claim excess, unlike most other pet cover plans. That means if you make more than one claim in a year, you will only pay an excess on the first claim.
Optional Add-Ons: Providing further ways for you to customise your cover, Knose pet insurance offers a range of optional add-ons. These include Dental (covering issues such as dental diseases, gingivitis and periodontal disease), Behavioural Problems (covering issues such as excessive licking, fur pulling, pacing and destructive chewing, and Alternative Therapies (covering treatment such as acupuncture, physiotherapy and hydrotherapy). Note that these extras do not cover general dental check-ups and cleaning, or routine or elective treatments or supplements within Alternative Therapies.
Happy Customers: It seems Knose must be doing something right with its pet cover, as it has some pretty happy customers singing its praises on ProductReview.com.au. At the time of writing, Knose pet insurance has a very impressive 4.5 out of 5 stars on the online review site, with customers recognising the provider for its great customer service, its clear communication and compassionate attitude, and its quick and easy claims process.
Award Winner: With regards to awards, Knose pet insurance was awarded the Mozo Exceptional Value Accident & Illness Pet Insurance Provider of the Year in August 2021, and the 2021 Canstar Outstanding Value Pet Insurance Award in the accident & illness category in July 2021.
Easy Claims: Knose makes the claims process as seamless as possible, asking pet owners simply to fill out a quick claim form and upload the vet bill. From there, it aims to process each claim quickly, following up with the vet rather than the pet owner if it needs more info.
Pet Health Line Access: As an handy extra offered by Knose, its pet insurance provides 24/7 access to the Pet Health Hotline. This hotline essentially acts as an information service that pet owners can use to find out whether they need to take their pet to the vet, ask specific questions or get general advice, any time day or night.
Extras: Want more extras? If you sign up for Knose pet insurance, you can utilise its emergency boarding feature if you are hospitalised and have no one to take care of your pet. You can also benefit from overseas pet insurance if you're travelling with your pet in New Zealand or Norfolk Island, and need to visit the vet. Terms apply, so check the PDS for details.
Pet Care Plans: While its pet insurance is designed to act as a backup should something go wrong, Knose also offers pet care plans that work to keep pets healthy day-to-day. Offered on a subscription basis, these plans deliver parasite protection to your door, as well as other benefits such as member discounts and money off annual vaccinations.
What To Consider
Cost: While the cost of your premiums will depend on a number of factors, including your annual benefit amount, your excess and your reimbursement rate, it's worth noting that within our pet insurance comparison table, Knose pet insurance premiums are higher than average. With that in mind, you may find you want to pay more for coverage you know you will benefit from, rather than paying less for cover that may not pay out when you need it.
No Multi-Pet Discount: Unlike some other providers, Knose does not offer a discount on premiums to pet owners insuring multiple pets. Be sure to compare prices and coverage carefully before you apply – and check out our promo codes and discounts page to find out if you can save with an introductory offer.
No GapOnly: Allowing your claim to be assessed in real time when you visit the vet, GapOnly is a super handy feature that lets you pay only the gap. Unfortunately, Knose does not offer GapOnly as yet.
Exclusions: Knose pet insurance – like all other pet insurance plans – includes a list of exclusions that it does not cover. These are much the same as all other plans we have reviewed, and include preventative and routine items including health exams and tests, vaccinations, parasite protection, grooming, food and supplements. Check the PDS before you apply to make yourself aware of what's covered, and what's not.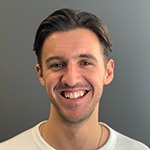 Gary Hunter is a writer specialising in insurance. He has a Bachelor of Arts in English Literature from the University of Glasgow and has previously worked for Real Insurance as a content specialist.
All the information in this article was correct at the time of writing and may change over time. If you're considering this product, be sure to review the Product Disclosure Statement so that you understand any terms, conditions and exclusions.