With an annual benefit limit that extends to $15,000, Vets Choice pet insurance provides two levels of cover for dogs and cats, with the option to tailor coverage by way of reimbursement rate, excess and add-ons.

Vets Choice Elite
Maximum Annual Limit: $15,000
Reimbursement Rate: 100%
You'll get up to 100% of your eligible vet bills covered, but only up to a $15,000 yearly limit. 21 days waiting period with a $200 excess to pay.
Get Quote
Who is Vets Choice?
As a product of a more than 25-year partnership between Guild Insurance and the Australian Veterinary Association, Vets Choice was created by vets for pets, born out of a commitment to ensure pet owners have access to pet insurance that covers the accidents and illnesses that real pets face.
Every aspect of Vets Choice pet insurance is informed and shaped by the input of hundreds of Australian vets – so, not only does its cover take into consideration the most common things vets treat, it also utilises its insider understanding of how pet insurance operates inside a veterinary practice.
Who is the AVA exactly? Representing more than 9,000 members, the AVA is the peak body representing veterinarians across Australia, and has done so for the past 100 years. It is committed to providing improved welfare and health outcomes for animals, while advocating for the veterinary profession.
And Guild Insurance? Established in 1963, Guild Insurance offers a broad scope of insurance options, from professional indemnity to home and contents insurance – as well, of course, as pet insurance.
Vets Choice Pet Cover
Vets Choice pet insurance provides cover for dogs and cats, with two levels of cover to choose from.
Pro Cover
Covers accidents and specified illnesses
Annual benefit limit of $12,000
Choice of 80% or 100% back on eligible vet bills
Cover offered to pets aged 8 weeks to 8 years
Elite Cover
Covers accidents and a broader range of illnesses, including chronic and extended illnesses
Annual benefit limit of $15,000
Choice of 80% or 100% back on eligible vet bills
Cover offered to pets aged 8 weeks to 8 years
What We Love
AVA Recommended: Vets Choice pet insurance is the only pet insurance product in Australia endorsed by the AVA. Why does this matter? Instead of simply deciding what pet owners might need from their cover, Vets Choice uses information gathered from hundreds of vets to create cover that real pets need when they visit the vet.
Helps Animals in Need: You love your pets, right? Well, with Vets Choice, you can give back to animals across Australia, knowing that every policy it offers contributes to local shelters and the Vets Benevolent Fund.
Third-Party Liability Cover: One of the things we like about Vets Choice pet insurance is the fact that it offers cover options that most other pet insurance products don't. One example of this is its third-party liability cover. Included as standard, this basically provides cover should your dog or cat cause injury to a person, an animal or property belonging to a third party. While there are exclusions that apply, this may help you cover the cost of vet bills for the other animal involved, legal fees and damage costs.
Tailored Cover: Another reason we like Vets Choice pet insurance is its tailored cover options.

With the Dental Cover add-on, you have the option to add Dental or Dental Plus cover to your policy. This can cover dental conditions such as gingivitis and abscesses, or the removal of teeth due to fracture. With Dental Plus, you can also get cover for certain preventative dental treatments.
With the Preventable Conditions Coverage extension, you can benefit from cover on costs relating to vet bills arising from the treatment of a preventable illness or condition, should your pet still contract an illness or condition that they have been vaccinated against.
With the Cruciate Ligament extension, you can extend the policy's standard sub-limit of $3,300 for cruciate ligament treatment to $5,300.

No Claims Bonus: Many pet owners complain of having their premiums go up year by year, even when they make no claims. Vets Choice is one of the few pet insurance providers to advertise the fact that they offer a no claims bonus, rewarding owners with a discount of up to 5% for keeping their pets happy and healthy.
Multi-Pet Discount: As a more common benefit, but no less welcome, Vets Choice pet insurance provides a multi-pet discount of 5% to pet owners who insure more than one pet.
Up to 100% Reimbursement: Over both levels of cover, Vets Choice pet insurance offers pet owners the option of getting back 80% or 100% on eligible vet bills. As another great way to tailor coverage, this allows pet owners to opt for 80% reimbursement to stretch their annual limit and pay less on their premiums, or get 100% back to reduce the amount they pay at the vet.
Easy Claims & Pre-Approval: Vets Choice prides itself on its easy claims process, simply asking for some basic information, which it then checks with your vet in order to process the claim. If you do need to call for any reason, its claims and customer care team are all in-house and based in Australia. And pre-approvals? You can use the pre-approvals process before you visit the vet to enjoy peace of mind regarding the cost of treatment.
Ongoing or Chronic Illness: With regards to illnesses that continue for an extended period of time – such as diabetes – pet insurance typically only covers the investigation but not treatment. While there are exclusions and limits that apply, the Vets Choice Elite policy does cover ongoing treatment for such illnesses.
No Routine Care: While routine care cover may sound like something you want on your policy, you will often find that the value of what's on offer is not worth the extra amount you pay for it. Vets Choice pet insurance does not offer routine care cover, although it does offer the various add-ons and extensions mentioned earlier.
Visit Any Vet: Like most pet insurance policies, Vets Choice pet insurance allows you to visit any vet registered in Australia.
Lifetime Cover: To apply for pet insurance with Vets Choice, your pet will need to be aged between 8 weeks and 8 years. However, you can enjoy lifetime cover beyond the age of 8, as long as you continue to renew your policy with no breaks.
What To Consider
Excess: Vets Choice pet insurance allows you to choose your level of excess – $200, $350 or $500 – when you apply for cover. While this can help to reduce your premiums, the fact that you will have to pay out on each and every claim may prevent you from making smaller claims, reducing the value you get back from your cover.
Waiting Periods: While there is no waiting period for specified accidents including anaphylactic shock, burns, electrocution, motor vehicle accidents and snake bites, Vets Choice – like all pet insurance providers – puts in place a waiting period on other claims. With that being said, its 21-day waiting period is shorter than most other policies. It has a standard waiting period of 6 months for cruciate ligament treatment.
Sub-Limits: It's always a good idea to check for sub-limits before you apply for pet insurance. While Vets Choice pet insurance does have an overall annual claim limit of $12,000 for Top cover and $15,000 for Elite cover, it puts in place a sub-limit of $2,500 for tick paralysis, $3,000 for cruciate ligament treatment, and $1,000 for conditions that include arthritis, diabetes, epilepsy, and skin, heart, ear and gastrointestinal conditions.
Exclusions: Exclusions come as standard on insurance products, and pet insurance is no exception. With Vets Choice pet insurance, claims on accessories, ambulance transport, hospitalisation, food, euthanasia, elective treatment, after-hours treatment, behavioural, pregnancy, house calls, parasites and prosthesis are all excluded.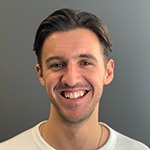 Gary Hunter is a writer specialising in insurance. He has a Bachelor of Arts in English Literature from the University of Glasgow and has previously worked for Real Insurance as a content specialist.
All the information in this article was correct at the time of writing and may change over time. If you're considering this product, be sure to review the Product Disclosure Statement so that you understand any terms, conditions and exclusions.