Guardian Pet Insurance provides pet cover to dogs and cats, with an annual benefit limit of $12,000 across all three levels of cover and no excess to pay at claim time.

Guardian Platinum Accident & Illness Cover
Maximum Annual Limit: $15,000
Reimbursement Rate: 80%
You'll get up to 80% of your eligible vet bills covered, with a $15,000 yearly limit. A 30 day waiting period but no excess to pay.
Get Quote
Who is Guardian?
Guardian Insurance prides itself on providing access to straightforward insurance options, offering up life insurance and funeral insurance alongside what we are here to look at today – its pet insurance offering.
Guardian has been in the insurance game for more than a decade. As such, the provider states it is committed to being different, while always looking ahead to bring you better cover options that keep you in control.
Working with some of the world's most trusted underwriters to help you manage the risks of everyday life, Guardian's pet insurance offering is issued by the Hollard Insurance Company, promoted by Greenstone Financial Services and administered through PetSure.
Guardian Pet Cover

Guardian pet insurance covers dogs and cats against specified accidental injuries and illnesses, with no excess to pay. Note that while Guardian now offers three levels of cover – Bronze, Gold and Platinum – it no longer offers its Silver plan to new customers.
Bronze
Annual benefit limit of $12,000
Claim up to 60% back on eligible vet bills
Annual condition limit of $2,000
Apply for cover 8 weeks to 15 years
Gold
Annual benefit limit of $12,000
Claim up to 75% back on eligible vet bills
Apply for cover 8 weeks to 8 years
Platinum
Annual benefit limit of $12,000
Claim up to 80% back on eligible vet bills
Apply for cover 8 weeks to 8 years
What We Love
Good Reviews: Over the past few years, Guardian pet insurance has received many glowing reviews from its customers, as revealed on online review site ProductReview.com.au. Currently enjoying an average rating of 3.3 out of 5 stars, the provider has been praised for being professional and prompt and for offering great service, with many long-time customers displaying their gratitude for what Guardian has provided them.
Choice of Reimbursement: While there are various factors that separate Guardian's three levels of cover, the main things differentiating each level is their reimbursement rate. This essentially allows you to choose how much you want to receive back when you make a claim – whether that's Bronze's 60%, Gold's 75% or Platinum's 80% – to find the plan that works best for your pet, and your back pocket.
No Excess: It doesn't matter which level of cover you choose, with Guardian pet insurance, you won't have to worry about paying an excess at claim time. It is worth pointing out that while this certainly can make it easier on your wallet when you need to make a claim – especially on smaller claims – it may mean you pay more on your premiums than plans that have an excess. To be sure you're getting the best deal, check our pet insurance comparison table before you apply.
Low Cost: Talking of our comparison table, it shows that Guardian currently offers one of the lowest premiums within our comparison. So, if you're looking for a low cost option, Guardian could be well worth checking out. (Bear in mind, however, that the premium you pay will vary according to your pet and your circumstances).
Insures Older Pets: Unlike some plans that only allow you to apply for cover up until your pet's eighth or ninth birthday, Guardian pet insurance starts cover up to age 15 on its Bronze plan. On top of that, it also provides lifetime cover across all three plan levels, so that once your pet is covered, you can enjoy cover for life as long as you continue to renew the policy with no breaks in cover.
Access GapOnly & Easy Claims: Unlike some other providers, Guardian allows pet owners access to GapOnly – a feature that offers real time claims at the vet, so only the gap remains to be paid. If you don't want to use GapOnly – or your vet doesn't accept it – you can use Guardian's 'quick and easy' claims process, with pre-approval on claims available.
Emergency Boarding: What happens if you are hospitalised and have no one to care for your pet? Well, with Guardian pet insurance, you can benefit for cover on emergency boarding, allowing you to claim up to $500 for their stay at licensed kennels on the Bronze plan, or $1,000 on the Gold and Platinum plans.
Overseas Cover: Travelling with your pet within New Zealand or Norfolk Island? On trips of up to 60 days, you can benefit from cover should you need to visit a vet (up to your plan's claim limits).
What To Consider
No Multi-Pet Discount: As far as we could see from the information provided, Guardian doesn't seem to offer a multi-pet discount on its pet insurance. It is worth noting that with its lower price point, even pet owners with multiple pets could still save by going with Guardian, even without a discount in place. Compare your options carefully before you apply to make sure you're getting the best deal.
Condition Sub-Limit: With its Bronze plan, Guardian pet insurance puts in a place a per-condition sub-limit of $2,000. That means you will only be able to claim up to $2,000 on each condition, even if your vet bill for the treatment of that condition is much higher. And considering the reimbursement rate on this plan is set at 60%, that could leave you with substantial out-of-pocket costs if your claim is a big one.
Other Sub-Limits: On the subject of sub-limits, Guardian – like pretty much every other provider – puts in place sub-limits on claims for the treatment of certain conditions. Namely, there is an annual sub-limit of $300 on vet consultations, another of $2,000 (Bronze), $1,000 (Gold) and $1,200 (Platinum) on paralysis tick treatment, and lastly, $2,000 (Bronze) and $2,600 (Gold and Platinum) on cruciate ligament treatment.
Routine Care: While plenty of providers offer routine care add-ons, they rarely offer much value. When it comes to Guardian's routine care add-on, this is capped at $80 per year – and is available on the Platinum plan only. Before you choose this add-on, compare the extra cost you will pay out against the amount of value you will get in return.
Waiting Periods: Waiting periods on pet insurance are inescapable – but they do differ between providers, so it's worth checking what waiting period your potential provider has in place before you apply. In the case of Guardian pet insurance, there is the standard 0-day waiting period on accidents and 6-month waiting period on cruciate ligament treatment, however it does have a longer-than-some waiting period of 30 days on specified illnesses.
Exclusions: Again, check what exclusions are in place before you apply for pet insurance. Like most providers, Guardian pet insurance excludes pre-existing conditions, elective treatments and dental conditions, among many others.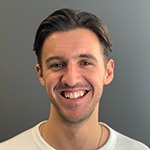 Gary Hunter is a writer specialising in insurance. He has a Bachelor of Arts in English Literature from the University of Glasgow and has previously worked for Real Insurance as a content specialist.
All the information in this article was correct at the time of writing and may change over time. If you're considering this product, be sure to review the Product Disclosure Statement so that you understand any terms, conditions and exclusions.