We're an animal loving nation, with an estimated 28.7 million pets currently inhabiting Australia. Whether you love your feathery friend or can't go without your goofy fluffball, pet ownership is big business.
Let's dig a bit deeper in to the numbers we found via the Animal Medicine Australia Survey to find out what pets we have and how much we spend on them. SPOILER: It's a LOT!
Are you a dog or a cat person?
Dog ownership escalated during the pandemic, and they have a clear lead in terms of our household pet. But what other animals are in our homes.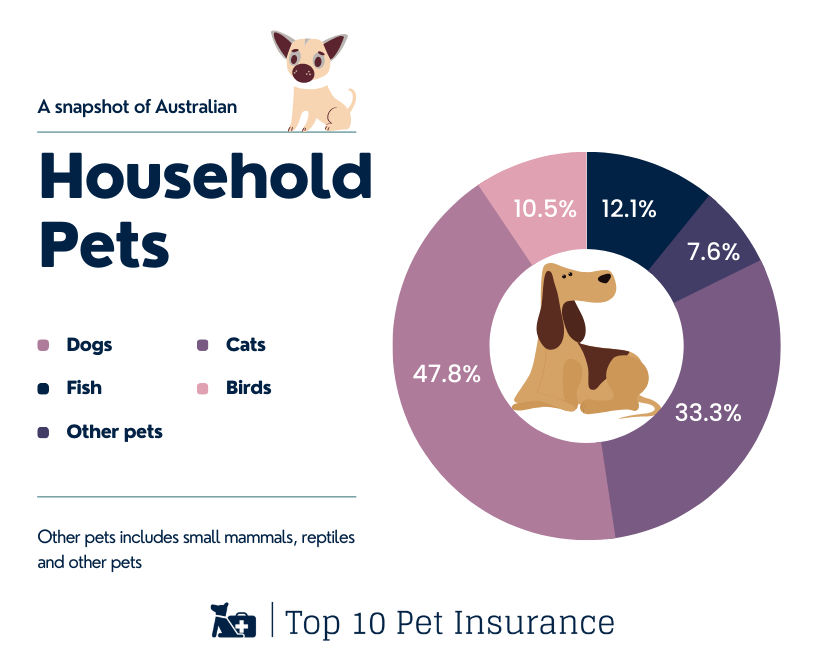 Do you rely on your paw-rents?
As much as we'd like to, we can't take our pets everywhere. Granted, we can take them to some pubs, cafes and large hardware store chains but there's some places we just can't take them. When this sadly happens, it appears that Aussies are turning to their family as the first port of call.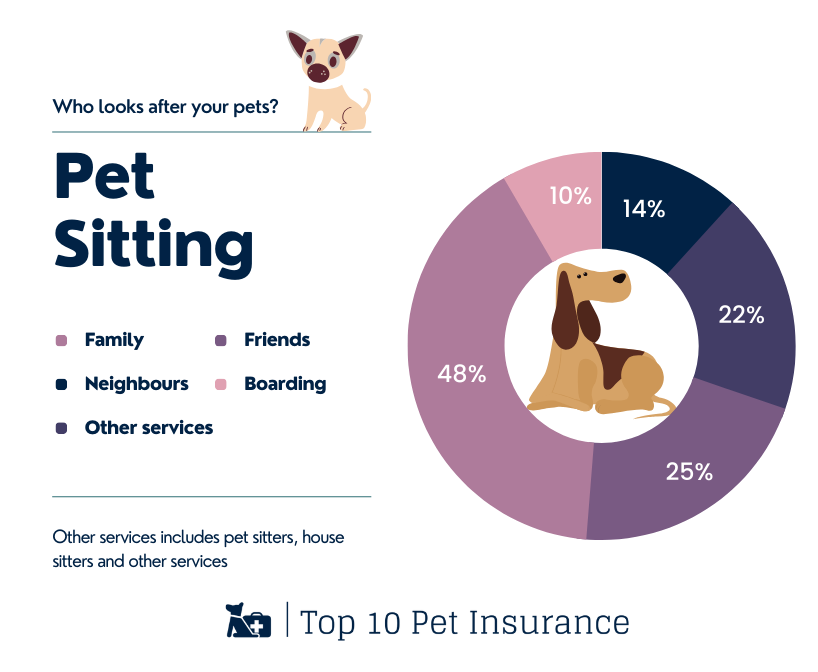 We're spending a pretty penny on our pets each year
The pet industry is booming in Australia, with Aussie's estimated to be spending $33.2 billion dollars in the last year alone. That's a lot of Shmacko's we're buying! But it's not just pet treats that we're forking out for, there's a whole industry thriving. Surprisingly we spend less on pet insurance than we do on grooming!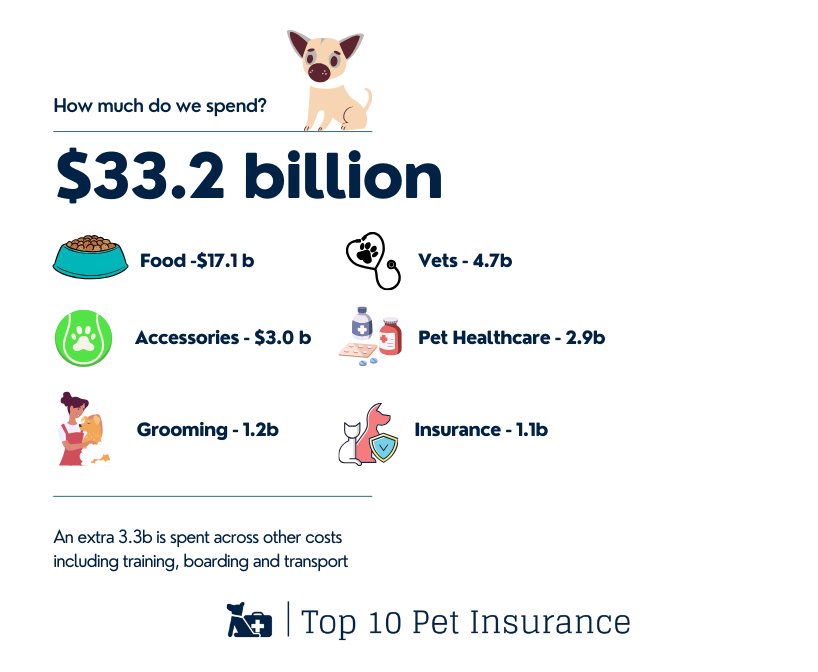 Not just any old kibble!
It's been discovered that pet food can be linked to a whole range of issues, so making sure you have the quality food is very important. That must be why 3% of us cook our pets food ourselves. Convenience is king and it's no surprise that picking up pet food at the supermarket while we're shopping is the winner here. Where else are we spending that $17.1 billion dollars though?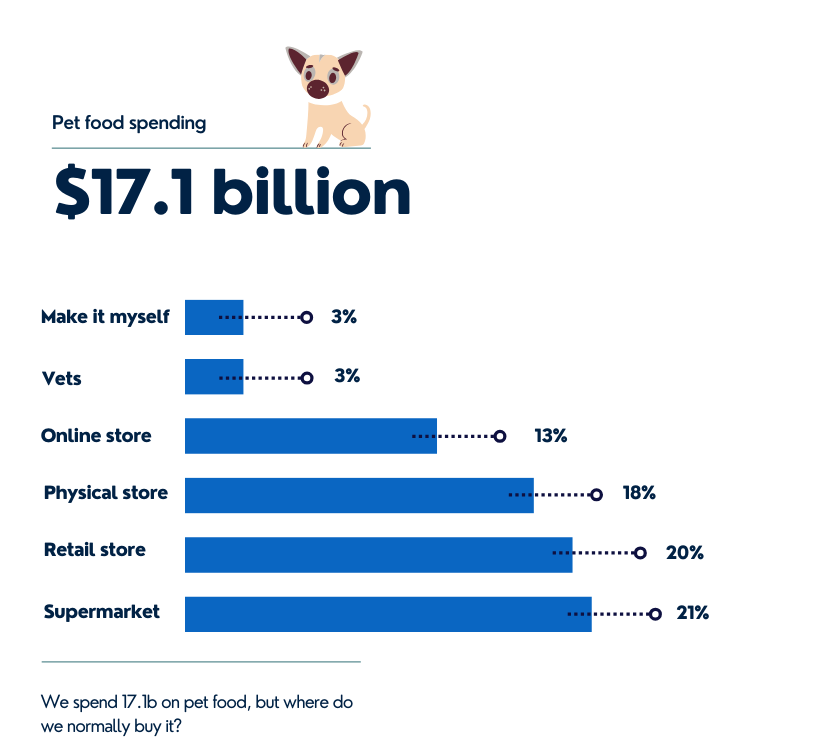 Paws for thought
There's definitely some surprises in the data and also some where you just nod your head in agreeance.
But if you're one of the dedicated parents who are spend more on grooming than insurance, maybe it's time to compare a range of policies to make sure that your best friend has the protection they need.