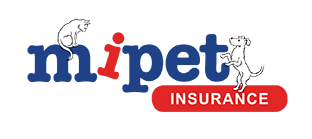 Debuting at the end of 2016, MiPet is the newest name in Australian pet insurance. Though it's the new kid on the block, MiPet issues its pet insurance via Hollard and plans are administered by PetSure, the two bedrock institutions of the Australian pet insurance industry.
MiPet is no longer offering Pet Insurance. However, the information on this page has been kept for the benefit of existing customers.
If you would like to compare pet insurance on Top 10 Pet Insurance, click here.
What we like
• MiPet provides a well rounded set of benefits, including an 80% reimbursement rate on vet bills and a $11,000 annual benefit cap on its Vital Cover (accident and injury) plan. Sub-limits are inline with those provided by most other insurance plans.
• There is $0 excess on all MiPet Pet Insurance policies.
• MiPet is offering new customers an aggressive discount equal to 3 free months (spread over your first year's premiums).
• For every policy sold, MiPet donates $10 to Paws Pet Therapy, which trains volunteers and their dogs to provide specialised pet therapy to people with special needs.
A few things to consider
• MiPet's premiums ranked as the very highest in our survey of Australian pet insurance premiums. This may be due to the limited history of the company, so hopefully these rates will decrease in the future.
• Since it is such a new brand, there is currently no online feedback available from MiPet pet insurance customers.
Make sure you shop around when selecting a pet insurance plan and read the MiPet Pet Insurance Product Disclosure Statement to understand the benefits and coverage limitations.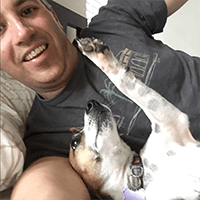 I'm Mitch, and I've spent hundreds of hours researching pet insurance, meeting with pet insurance executives, and getting the opinions of vets and pet owners. I wanted to put out information on every pet insurance brand (that I know of), to provide a true overview of the many options available to pet owners.
All the information in this article was correct at the time of writing and may change over time. If you're considering this product, be sure to review the Product Disclosure Statement so that you understand any terms, conditions and exclusions.