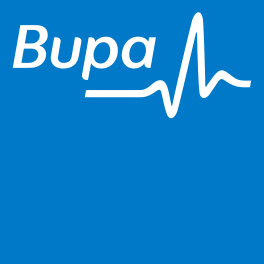 Bupa pet insurance provides three levels of cover for dogs and cats, paying out up to 80% on eligible vet bills, with an optional excess of $0, $100 or $200.
Compare other pet insurance policies >
Who is Bupa?
Founded in 1947, Bupa is an international health insurance and healthcare group with more than 38 million customers worldwide.
In its capacity as a healthcare provider, Bupa runs various health provision services, including hospitals, outpatient clinics, dental centres and digital services. In addition to this, it also runs aged care facilities in Australia, New Zealand, Spain and the UK.
And health insurance? Health insurance represents the bulk of Bupa's output, which is why most Aussies would recognise Bupa as a health insurance provider above all else. However, it's not just health insurance Bupa provides. Also on offer are landlords insurance, car insurance, home insurance, travel insurance – and what we're here to look into today, pet insurance.
Backed by some of the biggest names in the industry, Bupa's pet insurance is underwritten by Australia's largest pet insurer, The Hollard Insurance Company, and administered by PetSure, Australia's leading Pet Insurance Underwriting Management Agency.
Bupa Pet Cover
Bupa pet insurance covers dogs and cats, providing pet owners with three levels of cover to choose from.
Basic
Covers specified accidental injuries only
Annual benefit limit of $6,000
Claim up to 80% of eligible vet bills
Start cover from 8 weeks old
Standard
Covers specified accidental injuries and illness
Optional cover for routine care
Annual benefit limit of $12,000
Claim up to 80% of eligible vet bills
Start cover from 8 weeks to prior to 9 years
Ultimate
Covers specified accidental injuries and illness
Optional cover for routine care, alternative therapies and dental
Annual benefit limit of $20,000
Claim up to 80% of eligible vet bills
Start cover from 8 weeks to prior to 9 years
What We Love
Award-Winner: Want to know how a potential pet insurance provider stacks up against the competition? Checking out awards handed out within the industry can be a good start. In terms of its pet insurance plans, Bupa has taken home Canstar's 2021 Award for 'Most Satisfied Customers for Pet Insurance', and Mozo's 2020 Expert Choice Award for Exceptional Quality Pet Insurance for its Ultimate + Routine Care plan.
Bupa Member Discount: As a Bupa member, you can benefit from 10% off your pet insurance policy ongoing.
Intro Offers: Like many of the larger pet insurance providers, Bupa often provides intro offers to new customers. Typically intro offers provide one or two months of free premiums, or a percentage discount on premiums for the first year. To find out what Bupa has to offer new customers applying today, check out our promo codes and discounts page.
Choice of Cover Level: As a larger provider, Bupa is also able to offer levels of cover with tiered benefits to suit different needs and budgets. If you need basic cover, you can save with lower premiums, or you can choose to pay more to enjoy higher levels of cover for your pet.
Choice of Excess: Another way you can manage the cost of your premiums is by varying your excess. Bupa offers pet owners the choice of three excess amounts, at $0, $100 or $200. With a higher excess, you would obviously pay more at claim time, but you would also typically pay a lower premium month-to-month. With a lower excess, your claim time costs would be lower, but your ongoing premiums would likely be higher.
Visit Any Vet: With Bupa pet insurance, you can visit any registered vet (apart from yourself) that is licensed to legally practice in Australia.
Claim Online: When it comes time to claim, you have the option of accessing the Bupa pet insurance customer portal to claim online, or alternatively, you can fill out the paperwork manually, to claim by post. It's worth mentioning that Bupa recently made changes to its claims procedure, so it's no longer a requirement to submit claims within 90 days of treatment. Now, there is no time limit to submitting a claim.
Pre-Approval: Unsure whether the treatment or procedure your pet needs is covered by your pet insurance? With Bupa, you can request pre-approval before you visit the vet so there are no nasty surprises come claim time.
Lifetime Cover: Another nice feature on Bupa pet insurance is its lifetime cover policy. Like many pet insurance providers, Bupa offers pet owners cover for life on their pet, as long as there is no break in cover. However, cover is subject to the applicable terms and conditions of the policy for each renewal period.
What To Consider
Low Multi-Pet Discount: Unlike other providers, who often offer a 10% discount as standard when insuring multiple pets, Bupa pet insurance only provides a 5% multi-pet discount. With that being said, Bupa members can lower their costs with the previously mentioned 10% member discount. And, when comparing overall costs on our pet insurance comparison table, you can see that Bupa premiums are about middle-of-the-road. Not the cheapest, but definitely not the most expensive either.
No GapOnly: Unlike certain other pet insurance providers, Bupa does not offer the GapOnly feature to its members. With GapOnly, pet owners can benefit from real-time claims at the vet, so they only pay the gap.
Waiting Periods: As we say on each pet insurance review, waiting periods come as standard. With Bupa pet insurance, its waiting periods are much the same as you will find on most pet cover options in Australia. There is no waiting period on accidents, but there is a 30-day waiting period on illnesses and alternative therapies, and a 6-month waiting period on dental and cruciate ligament treatment.
Exclusions: Again, exclusions happen across the board on pet insurance – and again, Bupa's exclusions are much the same as other providers'. These include dental, elective procedures, and breeding or obstetrics. Pre-existing conditions are also excluded, unless there have been no symptoms in the previous 18 months.
Hard To Read: Unlike other pet cover options, Bupa doesn't make it particularly easy to find out all you need to know about its pet insurance. Instead of putting all the need-to-know info front and centre on its site, Bupa makes you deep dive to uncover cover essentials. As an example, even after wading through its site info and PDS, we were still unable to find specific details on sub-limits for each cover level.
Dissatisfied Customers: Checking out ratings site Product Review, there are quite a few unhappy Bupa pet insurance customers. While there are plenty who love the product, there is still a substantial number of complaints about Bupa not paying out on claims. It is worth pointing out that this is why we always encourage pet owners to read the PDS carefully to find out exactly what's covered and what's not before applying.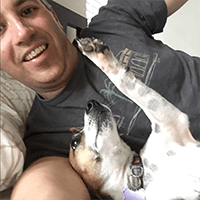 I'm Mitch, and I've spent hundreds of hours researching pet insurance, meeting with pet insurance executives, and getting the opinions of vets and pet owners. I wanted to put out information on every pet insurance brand (that I know of), to provide a true overview of the many options available to pet owners.
All the information in this article was correct at the time of writing and may change over time. If you're considering this product, be sure to review the Product Disclosure Statement so that you understand any terms, conditions and exclusions.