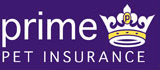 Prime Pet Insurance claims to provide a regal level of pet insurance coverage. While Prime does offer a better-than-average set of coverage and benefits, it's tough to get past the seemingly king-sized premiums.
What we like about Prime Pet Insurance
Prime's Regal Accident & Illness Cover provides up to 65% reimbursement of vet bills, with an annual benefit limit of $14,000 and covers pets from 8 weeks to 15 years old. Imperial Accident & Illness Cover provides solid coverage, with up to 80% reimbursement of vet bills, a high $14,000 annual benefits cap and no excess. Upgrade to the Sovereign plan and vet reimbursements climb to 85%.
Prime Pet Insurance is underwritten by The Hollard Insurance Company and administered by PetSure, the two dominant names in Australian pet insurance since the late 1990s.
Though you're unlikely to use them frequently, Prime offers some unique benefits, such as coverage (with restrictions) for your pet while travelling overseas or emergency boarding coverage for your pet if you are hospitalised for more than five consecutive days.
A few things to consider:
The monthly fee for Prime Pet Insurance was higher than average in our pet insurance comparison, but check for yourself to make sure that this is true for your particular situation, as prices may vary considerably based on several factors, including the breed of your dog or cat.
The Prime Pet Insurance website requires you to choose a plan prior to obtaining an insurance quote, making it challenging to compare the price of different plans.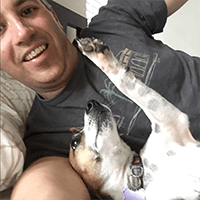 I'm Mitch, and I've spent hundreds of hours researching pet insurance, meeting with pet insurance executives, and getting the opinions of vets and pet owners. I wanted to put out information on every pet insurance brand (that I know of), to provide a true overview of the many options available to pet owners.
All the information in this article was correct at the time of writing and may change over time. If you're considering this product, be sure to review the Product Disclosure Statement so that you understand any terms, conditions and exclusions.