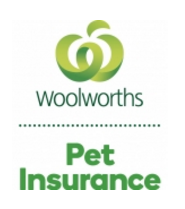 Pet insurance from Woolworths?
Yup, the same Woolworths you turn to for milk, bread and eggs also offers a line of Woolworths pet insurance – issued by The Hollard Insurance Company, one of the oldest and largest providers of pet insurance in Australia.
What we like about Woolworths Pet Insurance:
Woolworths pet insurance product offers a solid set of benefits, including covering 80% of eligible expenses and a low $100 excess ($0 excess is also available for a higher premium). Plus, you'll gain peace of mind from a annual benefit cap of up to $10,000 for Standard cover and $24,000 for Comprehensive cover, which may help you avoid making difficult financial decisions should your best friend ever suffer a life threatening accident or illness.
Woolworths strives to provide the cheapest pet insurance plans in Australia, and even backs up that claim with a low price guarantee (on new pet insurance policies with comparable coverage levels. Woolworths came in seventh place in our pet insurance price survey, but we note that they exceeded the cost of comparable policies by less than one dollar per month.
Woolworths will make a $10 donation to PetRescue for every new policy sold. Plus, Woolworths Rewards members save 10% on their premiums!
A few things to consider:
There's a 30 day waiting period for illnesses, so your coverage won't be in effect if your dog or cat gets sick in the first month of the policy. Plus, you may not be covered for an illness that is diagnosed during the waiting period and requires treatment beyond that time.
You'll find some online complaints about claims being denied that the customer felt should have been covered. We note that the company responded online to many of these Woolworths pet insurance reviews within hours or days, offering to try to help resolve the issue. Of course, always be sure to read the Product Disclosure Statement before purchasing insurance to make sure you understand the coverage terms.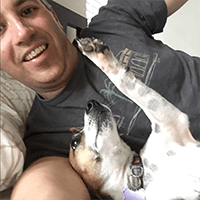 I'm Mitch, and I've spent hundreds of hours researching pet insurance, meeting with pet insurance executives, and getting the opinions of vets and pet owners. I wanted to put out information on every pet insurance brand (that I know of), to provide a true overview of the many options available to pet owners.
All the information in this article was correct at the time of writing and may change over time. If you're considering this product, be sure to review the Product Disclosure Statement so that you understand any terms, conditions and exclusions.