After years of speculation, Coles finally launched its own pet insurance in early 2020. Available for cats and dogs, Coles pet insurance comes in two ties – basic and premium – so you can choose a policy which suits your budget.
What we like about Coles pet insurance:
Coles will pay 100% of approved claims costs, up to your annual limit. That means once you've paid your excess – the basic excess is $200 – Coles will cover the rest, as long as you haven't maxed out your annual benefit amount.
Coles has a lifetime guarantee. As long as you insure your cat or dog through Coles before they turn 9, Coles promises to offer a renewal for the rest of their life, as long as there's no break in the policy.
The waiting period is only 21 days. Often, pet insurers in Australia have a waiting period of 30 days, so Coles pet insurance has one of the shortest waiting periods in the market.
A few things to consider:
Coles pet insurance offers cover for the ingestion of a foreign object, so if your cat or dog accidentally swallows something they shouldn't, you'll be covered. However, Coles will only pay for one incident of this type during a period of cover.
Certain conditions aren't covered, including parvovirus for dogs, and all forms of cat flu. However, you may be able to get coverage under the additional benefit – preventable conditions extension.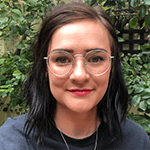 Nicola Middlemiss is an insurance specialist and has written over 1,000 articles covering the Australian insurance industry. She has contributed to many industry publications including Insurance Business, MoneyMag and Finder. Now, she uses that experience to help customers understand their policies and make smarter financial decisions. Nicola graduated from the University of Leeds, with a bachelor's degree in English and Art History.
All the information in this article was correct at the time of writing and may change over time. If you're considering this product, be sure to review the Product Disclosure Statement so that you understand any terms, conditions and exclusions.