Petcover pet insurance has over 40 years of experience in the industry and offers a range of insurance options for dogs, cats, and even horses and exotic pets.
What we like
Petcover's Superior Cover option comes with a $20,000 annual benefit limit (the maximum limit you can claim in a year). That's better than most providers, who offer around $12,000 to $15,000.
It has a bunch of policy options to choose from (it even covers horses and exotic pets) including a Superior, Mid-range and Safety-net plan.
Petcover's premium is amongst the lowest in our survey of 20 pet insurance plans. It's easy to get a quote and instantly see the impact of the excess on the premium from Petcover's website.
It's good for flexibility. You can choose to pay an excess of $0, $100 or $200. It also comes with co-payment (the percentage that the policyholder pays towards a claim) options of 10%, 20% and 30%. All of these options give you more freedom to lower your premiums.
A few things to consider
Most of its policies come with a maximum entry age of 8. If your pet is older, some insurers go up to the ages of 9 before your options become pretty limited.
If you're easily overwhelmed by lots of options, Petcover might not be for you. They've done a good job of tailoring policies to lots of budgets but going through them all may not be for everyone.
Do read the terms carefully to understand your coverage options and limitations and consult Petcover's product disclosure statement.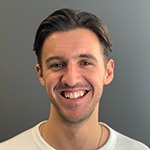 Gary Hunter is a writer specialising in insurance. He has a Bachelor of Arts in English Literature from the University of Glasgow and has previously worked for Real Insurance as a content specialist.
All the information in this article was correct at the time of writing and may change over time. If you're considering this product, be sure to review the Product Disclosure Statement so that you understand any terms, conditions and exclusions.