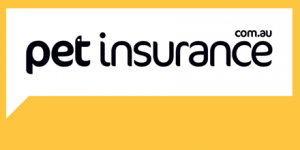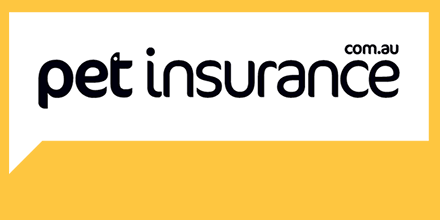 Petinsurance.com.au offers some unique and affordable coverage for cat owners and keeps premiums fixed for the first few years when you enroll your puppy or kitten. They also offer frequent and significant promotional offers for new customers. It offers some of the most attractive promotional offers for new customers, but for many pet owners these offers mask some of the highest pet insurance premiums around.
What we like
All of Petinsurance.com.au policies whether it be indoor cat insurance, puppy insurance, cat or dog insurance have a zero excess and an 80% coverage of eligible vet bills. All policies come with a routine care option with an annual cap of $150.
For puppies and dogs you have a choice of an accident only plan and an accident and illness plan. The annual cap for the accident only plan is $8,000 for puppies and the annual cap for the

accident only plan for dogs and

accident and illness plan is $10,000, which will give you some peace of mind.
Petinsurance.com.au runs frequent promotions and offers discounts (be sure to check our pet insurance coupons page for the latest offer).
Earn free travel on Virgin Australia! PetInsurance.com.au is the only pet insurance brand partnered with a frequent flier program. You can earn 3 Velocity Points per $1 spent.
A few things to consider
The annual cap for kittens and cats regardless of whether you take out the accident only plan or the accident and illness plan is low compared to other insurers. It is only $3,000 for the accident only plan and only $6,000 for the accident and illness plan.
For stay inside cats there is the indoor cat insurance which covers illnesses only. A stay inside cat is less likely to have an accident, so you would not be paying for something that you probably would not need. The indoor cat insurance has an annual cap of $5,000 which provides $2,000 more coverage for illnesses than the cat accident and illness plan but the indoor cat insurance policy only covers some illnesses so be sure to review Petinsurance.com.au website and read their product disclosure statement to understand what is covered.
In our survey of Australian pet insurance prices for accident and illness policies the Petinsurance.com.au premium was well below average and of the 25 surveyed they had the second lowest premium.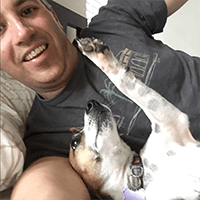 I'm Mitch, and I've spent hundreds of hours researching pet insurance, meeting with pet insurance executives, and getting the opinions of vets and pet owners. I wanted to put out information on every pet insurance brand (that I know of), to provide a true overview of the many options available to pet owners.
All the information in this article was correct at the time of writing and may change over time. If you're considering this product, be sure to review the Product Disclosure Statement so that you understand any terms, conditions and exclusions.