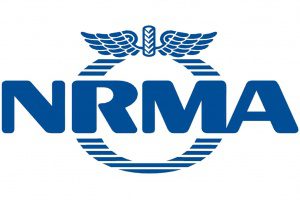 NRMA is Australia's go-to name for roadside assistance, and is a leader in home, life and auto insurance.  So it may seem like an easy decision to bundle all of your insurance needs into one package by enrolling your pet in NRMA pet insurance.
While NRMA Pet Plus provides a unique set of benefits for your dog or cat, it is not comprehensive pet insurance.  NRMA does not offer accident and illness coverage for pets and NRMA Pet Plus does not provide any medical benefits coverage for your pet.
NRMA is no longer offering Pet Insurance. However, the information on this page has been kept for the benefit of existing customers.
If you would like to compare pet insurance on Top 10 Pet Insurance, click here.
NRMA Pet Plus is a set of additional benefits for NRMA members, providing transport and accommodation for your dog or cat if they are stranded because  your car breaks down or is in an accident.
Specifically, the benefits include:
Pet Accommodation:  Up to $160 (inc.GST) per night (capped at $500 per incident) up to a maximum of 5 days for your Pet while your Vehicle is being repaired. This does not include pet accommodation that has been pre-booked by you. 
Pet Transport: Up to $200 (inc.GST) per incident or if you're more than 100 km from Home (and a long distance pet carrier is required) up to $1,000 per incident to transport your Pet to your Home, intended destination or a Pet Accommodation facility.
NRMA Pet Plus also includes a lost pet service, which doesn't seem to amount to much more than a free pet tag.
The service is included free of charge for NMRA members with Premium Care or Premium Plus memberships.  Pet Plus costs $41 per year for those with Classic Care or Club Care memberships.
If you travel frequently with your pet and already have a Premium membership the NMRA pet lovers pack could provide some help in case of a stressful situation.   However, for most motorists, it probably doesn't make sense to pay for this coverage.
If you're looking for comprehensive pet insurance, see how Australia's top plans stack up here.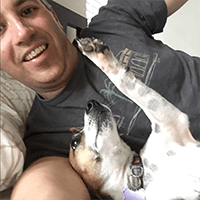 I'm Mitch, and I've spent hundreds of hours researching pet insurance, meeting with pet insurance executives, and getting the opinions of vets and pet owners. I wanted to put out information on every pet insurance brand (that I know of), to provide a true overview of the many options available to pet owners.
All the information in this article was correct at the time of writing and may change over time. If you're considering this product, be sure to review the Product Disclosure Statement so that you understand any terms, conditions and exclusions.