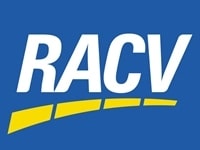 RACV is a motoring club and mutual organisation, providing a wide variety of services including insurance, roadside assistance, car servicing and personal loans. Pet insurance is a relatively new offering for RACV, whose suite of insurance products also includes car, home, travel and even farm insurance.
RACV members get access to a broad range of discounts on RACV products as well as on products and services offered by any of their partner businesses.
RACV is no longer offering Pet Insurance. However, the information on this page has been kept for the benefit of existing customers.
If you would like to compare pet insurance on Top 10 Pet Insurance, click here.
They even offer multi-policy discounts, so you can save on your pet insurance by insuring two pets, or by purchasing another form of insurance like car insurance or home insurance.
What we like about Australian Seniors Pet Insurance
RACV keeps it simple, with only one policy to choose from. It covers 80% of your vet bills up to a limit of $12,000 per year. You can choose an excess of $0, $100 and $200.
They throw in a few extra benefits free of charge, including $1,000 toward emergency boarding costs, 80% reimbursement for essential euthanasia and free cover abroad when you take your pet New Zealand and Norfolk Island.
You're eligible for multi-policy discounts. That means you can save yourself some cash if you have other forms of insurance with RACV, like car insurance or home insurance. You can even get a discount for insuring more than one pet.
A few things to consider
RACV's policy does not include a paralysis tick benefit, which is a benefit other insurers offer.
RACV is new to the pet insurance space, so there are not many customer reviews available.
The "Tender Loving Care" option extends your cover to include preventative treatments like vaccinations, teeth cleaning and microchipping. But the $100 total yearly limit won't go very far.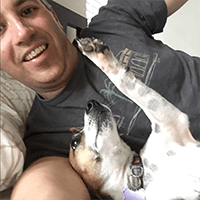 I'm Mitch, and I've spent hundreds of hours researching pet insurance, meeting with pet insurance executives, and getting the opinions of vets and pet owners. I wanted to put out information on every pet insurance brand (that I know of), to provide a true overview of the many options available to pet owners.
All the information in this article was correct at the time of writing and may change over time. If you're considering this product, be sure to review the Product Disclosure Statement so that you understand any terms, conditions and exclusions.