Knose Pet Insurance offers pet insurance with an annual limit of up to $25,000, with no sub-limits for specific situations like paralysis ticks, unlike most pet insurers. It has two simple policies – Cover for Dogs and Cover for Cats – which come with no additional excess charges, a benefit percentage choice of 70, 80 or 90%.
What we like about Knose Pet Insurance:
Shorter waiting periods: With Knose, your pet will have a waiting period of 14 days for illnesses, and same day cover for accidents. This is almost half the waiting period as most pet insurance policies, which have a standard 30-day waiting period for illnesses.
You can select the benefit percentage yourself – 70%, 80% or 90% back on vet bills. This means you can choose to pay a little more for treatment if you want cheaper premiums.
Simple and easy to understand website with two policies: one for cats and the other for dogs.
A few things to keep in mind:
The minimum entry age for a pet is 6 weeks, which is lower than many other policies that offer accident and illness cover for pets until the age of 8. Knose may not be a good option if you're insuring an older pet for the first time.

There is no multi-pet discount so you might want to look elsewhere if you have more than one pet you'd like to insure.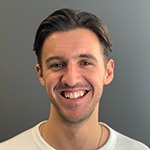 Gary Hunter is a writer specialising in insurance. He has a Bachelor of Arts in English Literature from the University of Glasgow and has previously worked for Real Insurance as a content specialist.
All the information in this article was correct at the time of writing and may change over time. If you're considering this product, be sure to review the Product Disclosure Statement so that you understand any terms, conditions and exclusions.