Guardian Pet Insurance is issued by the Hollard Insurance Company, promoted by Greenstone Financial Services and administered through PetSure.
They offer 3 levels of cover for cats and dogs which cover up to 80% of eligible vet bills with a maximum of $12,000 cover each year.
What we like about Guardian Pet Insurance:
60%, 75% or 80% of cover.

With 3 policies, you can choose if you want 60, 75 or 80% of eligible vet bills covered. The lower the benefit percentage, the cheaper your premiums will be. All pets are different, and some are more accident-prone than others. Greater choice makes it easier to find the right fit for your pet's personality.

Insures older pets.

Guardian's maximum entry age is 15 years old, which is higher than some other providers.

Lifetime cover.

If you insure your dog or cat with Guardian and continue to renew your pet's policy, they will remain covered for life.

Routine care

. Routine care can be a rather pointless expense for many pet owners but if your pet needs regular check-ups, it's possibly worth it. You can get routine care added on to your Guardian pet insurance policy.
A few things to keep in mind:
Like most pet insurance policies, Guardian won't cover pre-existing conditions. The best you can do is get cover for genetic ailments your pet is likely to develop as early as possible.
Guardian pet insurance comes with an annual condition sub-limit of $2,000. If your vet bills exceed this amount, you'll have to pay the rest out of pocket.
You can't get cover for dental care including dental treatments, diseases and fractures.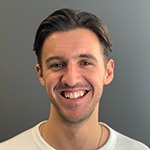 Gary Hunter is a writer specialising in insurance. He has a Bachelor of Arts in English Literature from the University of Glasgow and has previously worked for Real Insurance as a content specialist.
All the information in this article was correct at the time of writing and may change over time. If you're considering this product, be sure to review the Product Disclosure Statement so that you understand any terms, conditions and exclusions.