Kogan Pet Insurance offers pet insurance with an annual limit of up to $15,000, though sub-limits for specific situations apply. It has 4 policies – indoor cat cover, pet primary cover, pet value cover and pet luxury cover. They'll cover you for up to 80% of vet bills and $75 Kogan.com credit when you sign up.
What we like about Kogan Pet Insurance:
Indoor cat cover. If your cat is averse to going out, you probably want affordable cover. Kogan does that – the policy comes with a $5,000 annual limit.
80% back on eligible vet bills. This means that Kogan will pay for 80% of all eligible vet bills.

4 flexible options allow you to pick the cover you want for your pet.

Kogan's has a good reputation as an online brand which means making a claim through its website is simple.

You can add routine care as an optional extra.
A few things to keep in mind:
The waiting period for most conditions is 30 days and 6 months for cancer Conditions, which is longer compared to some other providers.

Sub-limits apply. You might get an annual limit of up to $15,000 with their top-level cover, but sub-limits apply. For instance, cruciate ligament conditions come with a $2,600 annual limit. It means you won't be covered for more than this in a year.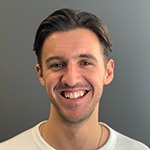 Gary Hunter is a writer specialising in insurance. He has a Bachelor of Arts in English Literature from the University of Glasgow and has previously worked for Real Insurance as a content specialist.
All the information in this article was correct at the time of writing and may change over time. If you're considering this product, be sure to review the Product Disclosure Statement so that you understand any terms, conditions and exclusions.