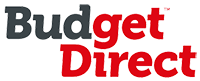 Budget Direct is Australia's most award-winning insurer, largely because it offers a range of affordable travel, car and home insurance products. It now does pet insurance as well.
What we like about Budget Direct Pet Insurance:
You get 15% off your first year of premiums if you buy a policy online — no other insurers offer such a big discount just for signing up.
Their policies are simple to understand. You get two choices — dog insurance or cat insurance. Both cover your pet for accidents and illnesses.
It's cheap. Budget Direct's premiums are $21.65 cheaper than the average pet insurance policy, according to our survey of Australian pet insurance prices.
A few things to consider:
If you want market-leading benefit limits, you might want to look elsewhere. Budget Direct's pet insurance policies come with a $12,000 annual limit. We looked at 17 policies and found that 11 of them offer more than this. It's possible to get cover for as much $25,000.
It doesn't offer routine care cover which can include things like dental treatment and vaccinations.
Unlike lots of pet insurers, they don't offer accident only cover.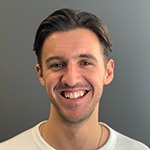 Gary Hunter is a writer specialising in insurance. He has a Bachelor of Arts in English Literature from the University of Glasgow and has previously worked for Real Insurance as a content specialist.
All the information in this article was correct at the time of writing and may change over time. If you're considering this product, be sure to review the Product Disclosure Statement so that you understand any terms, conditions and exclusions.