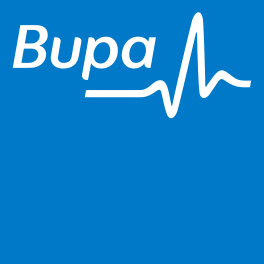 Bupa – the second largest health insurance provider in Australia – has moved beyond humans. Bupa now markets Bupa pet insurance, which is actually issued by The Hollard Insurance Company, one of the largest providers of pet insurance in Australia.
What we like about Bupa Pet Insurance:
Bupa's standard illness and injury pet insurance plan offers a solid set of benefits, including coverage for 80% of eligible expenses with choice of a $0, $100 or $200 excess amount. It's great to be able to instantly see the impact that a higher or lower excess amount has on premiums.
Bupa offers a $20,000 annual benefit cap, amongst the highest of any pet insurance product. This should provide enough coverage for most pets in case of a life threatening accident or illness.
It pays to consolidate your health insurance coverage with your pets. Bupa members qualify for an extra 10% savings on pet insurance premiums.
A few things to consider:
Bupa's Web site is not as clear or user friendly as some other pet insurance providers. Before purchasing any pet insurance plan, be sure to review the terms carefully to understand your coverage options and limitations and consult Bupa's product disclosure statement
If your pet becomes ill soon after purchase, your coverage won't be available due to a 30 day waiting period for illnesses.
Bupa also offers an Ultimate cover option, with expanded benefits and higher limits. Premiums for this upgrade seem high compared to competing offerings, but of course consider your own pet's health needs and your financial situation and be sure to shop around.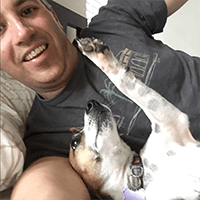 I'm Mitch, and I've spent hundreds of hours researching pet insurance, meeting with pet insurance executives, and getting the opinions of vets and pet owners. I wanted to put out information on every pet insurance brand (that I know of), to provide a true overview of the many options available to pet owners.
All the information in this article was correct at the time of writing and may change over time. If you're considering this product, be sure to review the Product Disclosure Statement so that you understand any terms, conditions and exclusions.