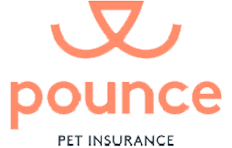 Pounce Pet Insurance is underwritten by The Hollard Insurance Company, one of the biggest insurers in the world. They offer four levels of pet insurance for cats and dogs – Indoor Cat, Basic, Standard and Premium – letting you choose a policy that works for you.
What we like about Pounce Pet Insurance:
Each Pounce policy comes with a different percentage back (the amount of a claim the company will cover you for). You can get 80%, 85% or 90% of approved claims paid for, up to your annual limit.
Pounce has zero excess. If you need to make a claim, you won't have to put anything towards it.
$20,000 annual limit. It comes with a high annual $20,000 annual limit.
No sub-limit with a Premium policy. Unless specified otherwise, there's no sub-limit with its top policy, meaning if you need to spend thousands on one condition, you can.
A few things to consider:
Pounce Pet Insurance has a few benefit limits you need to be aware of. This is the maximum amount you can claim for a specific treatment over the course of a year. For example, paralysis tick benefits come with a $1,500 limit with Premium cover.

Certain conditions aren't covered, such as pre-existing conditions. You also don't get cover for epidemics or pandemics.

If your pet is 8 or over, the percentage benefit lowers to 65%, 80% and 85%, depending on the policy you go for.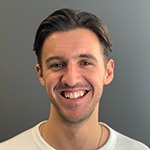 Gary Hunter is a writer specialising in insurance. He has a Bachelor of Arts in English Literature from the University of Glasgow and has previously worked for Real Insurance as a content specialist.
All the information in this article was correct at the time of writing and may change over time. If you're considering this product, be sure to review the product disclosure statement so that you understand any terms, conditions and exclusions.